In this article, i am going to tell you how to know any blog subscribers count in few easy steps. First of all if you want to know the number of subscribers, then, first of all, you have to find out the blog feedburner uri address. To know the URI address of the blog, follow the steps below.
Step 1 – Go to the blog and right click anywhere and then click on view page source.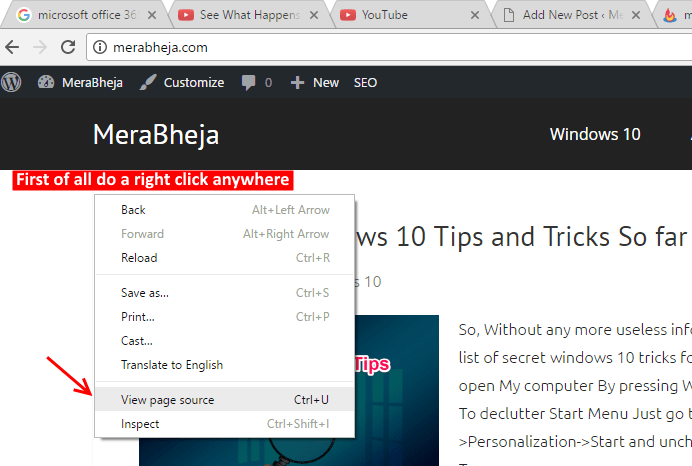 Step 2 – Now, find this line to know Feedburner's URI address of the blog.
 http://feedburner.google.com/fb/a/mailverify?uri=BLOG_URI_ADDRESS_HERE

Step 3 – Now, go to this address. Out the URI address in the relevant place in the url
http://feedproxy.google.com/~fc/PUT_URI_ADDRESS_HERE
Step 4 – The subscribers count will be shown in the centre of the screen.

This was this much easy. For more mind blowing tips and tricks, stay updated to the blog.