While the Windows 10 comes with a lot of innovative features and security functions, it also comes with its set of problems. Random errors seem to be a never ending issue with Windows 10 and one such pesky error is 0xc00db3b2 seen by users when they try to play videos on the Movies and TV app.
Many users reported that the error specially comes up after a Windows update and affects all video formats including the 4K and the 360 videos. The error 0xc00db3b2 on Movies and TV App in your Windows 10 PC is most likely either due to the HEVC video extension not installed, is not working properly, or the app itself contains corrupted content.
However, reinstalling the HEVC extension may not always be the solution. So, let's see how to fix this error quickly.
Solution: Via Apps & features in the Settings App
Step 1: Press the Windows key + X together on your keyboard and select Settings from context menu.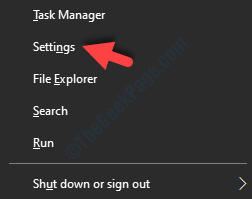 Step 2: In the Settings app, click on Apps in the list.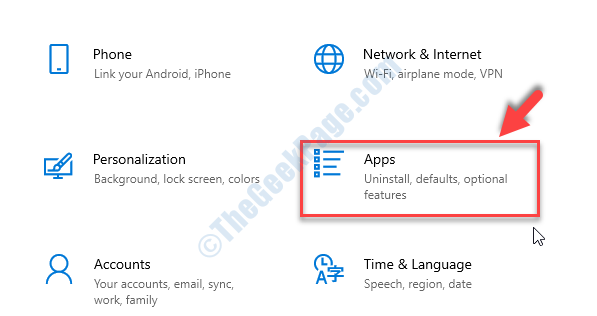 Step 3: Next, in the Apps windows, under the Apps & features section, scroll down and look for the Movies and TV app. Select it to expand, and click on the Advanced options link in blue below it.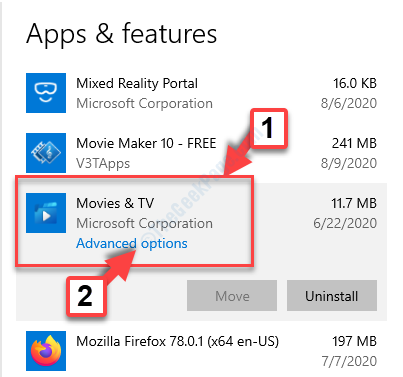 Step 4: In the next window, scroll down and reach the Reset section. Here, click on the Reset button below. This will  delete all saved data, so be very sure of that before you press the button.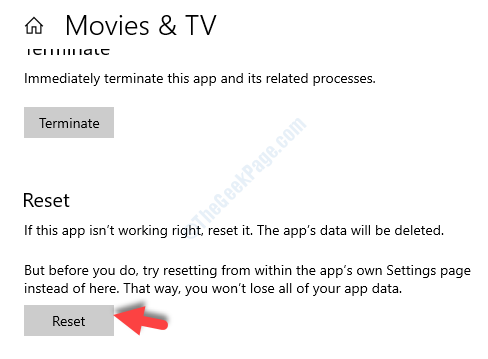 In the prompt that appears next, read the warning and if only very sure, proceed by pressing the Reset button again.
Once the rest process is complete, you should see the Movies and TV app back again in the list. You can now play videos of your choice using this app, effortlessly.