20 Best Alternatives to LinkedIn : – When we talk of creating professional connections the first name that pops up in our mind is LinkedIn. Whether you are looking for a new job, looking to hire a professional for your set up or simply wish to grow your professional network and maintain relations with people in your work circle, LinkedIn has been the ultimate source for many. One of the largest online professional networking tools in the world, LinkedIn boasts of more than 380 million members from over 200 countries.
However, off late there has been a few issues reported such as, the site breaking into member's email address and spamming their inbox. There has been numerous complains on this activity and due to which the company has considerably cut down on emails to its users. Also, the $49.95 fees to utilize the advanced features of the LinkedIn and to send emails to other members or the privacy related concerns are among the other reasons that are forcing the members to leave them and look for alternatives.
Also Read: – Best Free Online CV making websites
Amongst the allegations and several concerns, LinkedIn is still the most preferred professional networking site across the world helping around 225 million registered users get connected professionally and find jobs. However, if you are into two minds about LinkedIn or just want an additional option for your work profile, there are many other professional sites that can help you broaden your network. So go through the list below that we have compiled as the alternatives to LikedIn and select the one of your choices.
AngelList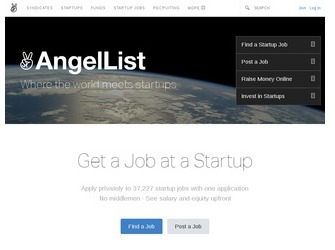 The next best alternative to LinkedIn that you can think of will be undoubtedly the AngelList. It is a simple to use and an efficient professional networking platform that helps connect job seekers with umpteen numbers of organizations looking to hire professionals with targeted skills for free.
Well, AngelList is also for those who are looking to raise funds or rather wish to invest in a startup. That's not all, as you can also hire professionals for your startup using AngelList.
Xing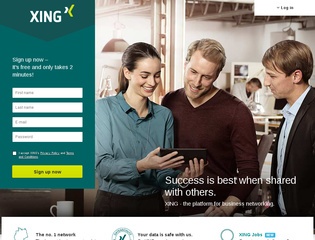 Xing is one of the biggest contenders of LinkedIn in the European continent that enables you to find employment, get suggestions, find partners or even post a job opening for your setup. While it already has over 14 million members and claims to be the biggest professional network in countries where they use German language, it also has its presence in over 200 countries and is available in several languages that include, English, French, Spanish, German, Italian, Swedish, Chinese, Japanese, Portuguese and many more.
You can sign up for free with Xing and use the basic features, however, for advanced features like searching for individuals with certain qualifications, travel discounts, etc. you have to pay a membership fee.
Plaxo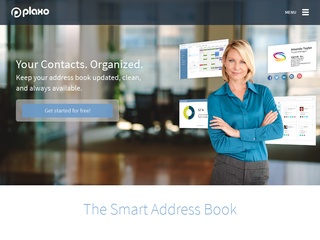 Plaxo is a cloud-based online address book that eliminates the need of updating your contact information manually. Instead, each time the contact update their details the changes are automatically updated in your address book. So, Plaxo updates, recovers, merges and syncs your contacts automatically each time. Additionally, this platform also helps organize your contacts and makes them easy to manage by listing the relations between the contacts. Plaxo also synchronizes your calendar and reminds you of contact birthdays.
Plaxo is a free to use platform, however, in order to use the advanced features you can subscribe to their plans that start from $4.95/month.
Meetup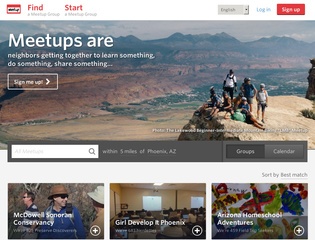 If you want to arrange for meetings and discussions offline and not just online, Meetup is the perfect networking platform for you. You get the opportunity to meet like-minded people with whom you can have discussions on topics that interest you and them alike. It chiefly keeps you updated on any upcoming events of your interest that you can attend. This will allow you to meet people sharing the same interests as you and expose you to real-world interactions.
While you can attend events by joining the groups already formed by others on Meetup, you can also form a group of your own and conduct Meetups and invite like-minded individuals. With 15.92 million members from 196 countries across the world, Meetup is free to use.
Beyond.com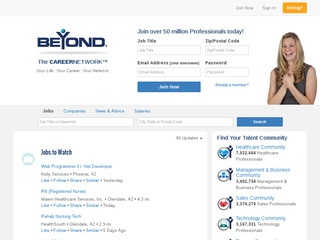 Self-tagged as the "Career Network", Beyond.com has been helping to connect millions of job hunters with organizations that are searching for applicants with specific skills and experience suited for the said position. If you are a job seeker and you have signed up with Beyond.com, you immediately get access to over 500 industry-classified talent groups across the nation in order for you to spot an opening in the exact location and category you want.