Whether you added new hardware to your PC or you want to make any changes to the PC hardware, you would want to know how your PC is performing. And for that, you would need a benchmark software that helps you to analyze whether your system is at the top of its performance or if it's working below par.
In fact, a trusted benchmark software captures an image of the system performance, helps you to troubleshoot the issue detected, grades them based in the performance, and even allows you to make changes to the system hardware to get things done with any concerns.
Here's a rundown of some of the best benchmark software to check your PC performance and to keep it at its best form.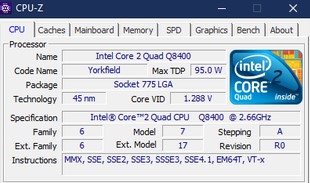 This free performance testing tool collects all the details regarding your system that includes name, number, bundle, etc. of the processor, details related to the motherboard, memory, or timings, and the live testing of every core's memory speed, and more.
Features:
Sports a smart interface with multiple tabs and with detailed statistics.
Displays the cache levels, details related to your computer's graphics
Presents the reports in easy to read tables that are loaded with extremely technical terms and numbers.
Moreover, it also displays the battery level and the PC temperature to let you know the remaining power for your system.
Price: Free.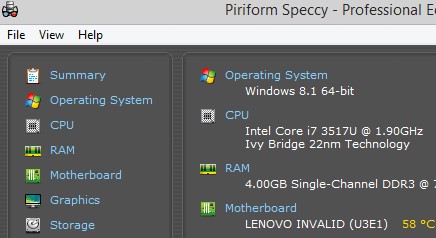 This is a lightweight and fast performing benchmark software for your system, that offers in-depth statistics related to your system. From the RAM memory to the performance of its motherboard, hard drive, and more, it covers all aspects.
Features:
It comes with a neatly designed user-interface where the statistics are displayed and saves a snapshot.
It allows you to evaluate the RAM configuration before purchasing further modules.
Shows the temperature of important PC parts in real-time to easily detect the issue.
Overall, it's an easy to use program with help topics provided for assistance with the product.
Price: Free.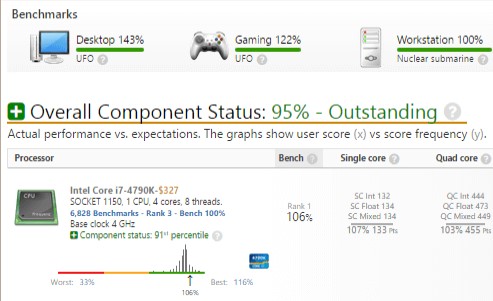 This benchmark tool is perfect for monitoring your computer's hardware settings, thus, allowing you to analyze the generated results.
Features:
Checks the performance of your hard disk, graphics card, external drive, and processors.
Generates a detailed report with both strength and weaknesses along with the score.
It carries out three different tests – string, floating, and an integer as the score for the video card is produced.
The reports contain scores for all of the evaluated hardware parts, showing the condition of the hard drive, graphics card, and processor.
Perfect for both amateurs and professionals, it also allows you to weigh your outcomes with other systems with the same settings and accordingly take the required steps to speed up your PC.
Price: Free.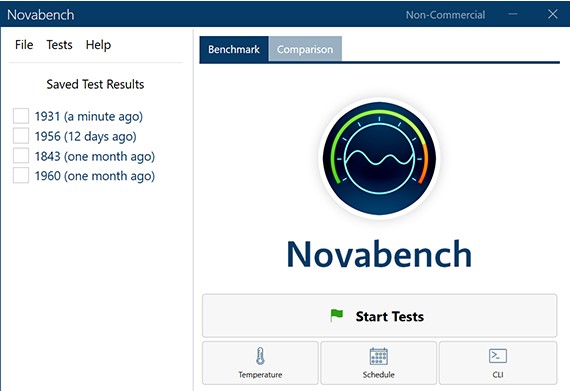 If you are looking for a free benchmark tool for your PC, then this could well be it. It's fast and takes just a couple of minutes to test your PC performance.
Features:
Runs a test on your CPU and GPU, and checks the speed of the memory transfer, as well as the read & write frequency of the hard disk.
It allows you to compare the results with multiple other same types of systems online.
It helps you to save the scores to open up your profile.
Moreover, it allows you to compare the scores online to detect any possible issues, and also allows you to fine-tune, upgrade, or fix your PC based on the scores.
Price: Free.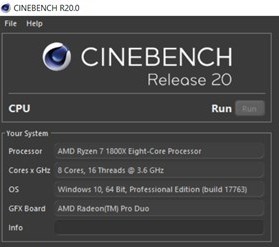 If you are looking for a powerful benchmarking tool for free, then this is one of them. This program works with all major platforms and evaluates the hardware performance of your system with ease.
Features:
It generates a photorealistic 3D outlook of your system's hardware performance reports covering all the available processor cores.
Analyzes the performance of your Graphics card in OpenGL mode based on the GPU processor on your hardware.
Whether you are deciding to purchase something or not, or you are a hardware manufacturer, you can use this tool to help you with such buying decisions or to improve your latest products based on the feedback provided by the tool.
Price: Free.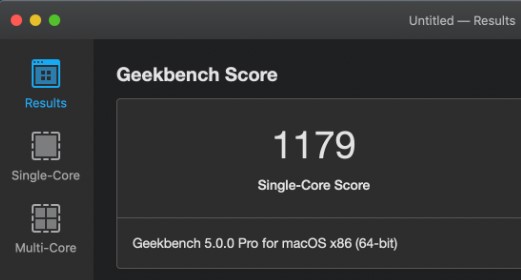 This one works across all major platforms and it's known to analyze your PC performance in just a single click. Best of all, it checks the performance of both your PC and your mobile device.
Features:
Checks the power of both the single and multi-core processors, for instance, evaluates your emails, clicking a picture, how the system plays the music, etc.
It also checks the performance of AR (Augmented Reality) and ML (Machine Learning).
Runs a test on the system's capacity to play games, process images, and edit videos.
Monitors the GPU performance while providing support for CUDA, OpenCL, Vulkan, etc.
Among its other major features are, the option to share your scores to its integrated browser so that you can share the results with others, and also allows you to monitor all your scores in a single place by signing up for an account.
Price: Free version available; Pricing starts from $9.99.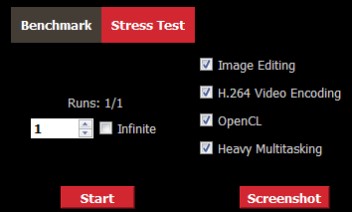 It checks the overall performance of your system as in how it performs under when you edit photos, code videos, or during hard multi-tasking. It makes use of different open-source applications to run the test.
Features:
It can be run on a system with a minimum of 4GB RAM.
Produces the results as soon as you start the program.
Edits the difficult images using the open-source editor (GIMP), and gets the computational power data and the system memory performance.
Analyzes how the computer acts when the video editing H.264 is under process.
Tests the potential of the GPU using Luxmark rendering test.
It blends all the above tests to check the system's heavy multi-tasking capabilities and runs the stress test to check the high load on the CPU.
Price: Free.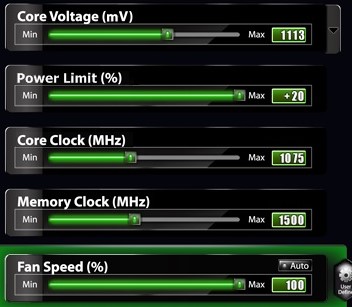 It's a graphics card application that not just enhances your gaming experience but also helps you to overclock your system performance using benchmarking utilities. It gives a comprehensive outline of your hardware performance, thus, offering you complete control on your graphics card.
Features:
Increases your GPU clock speed and helps you create the right balance between temperature and performance.
Evaluates and tests the hardware performance by showing you the important details in real-time, for instance, clock speed, usage, voltage, and temperature.
Moreover, it also offers you the option to show only those details on-screen that you want to be as you are busy with a game.
Price: Free.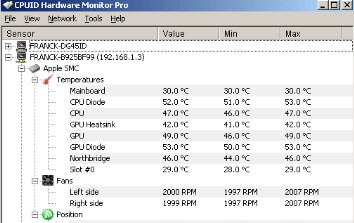 This benchmark software is known for tracking the performance of your system hardware. It monitors the condition of the critical systems such as the temperature, fans, and the voltage.
Features:
It offers an instant summary of the power and heat level of your system.
Lightweight and so does not weigh down your system.
It does not need to be installed and can be executed from the .EXE file.
It does not save any of the files in the directory or make any changes to the registry.
Shows system performance stats in detail.
It also monitors the battery performance now and shows its voltage, capacity, current wear status, and the charging percentage.
Price: Free.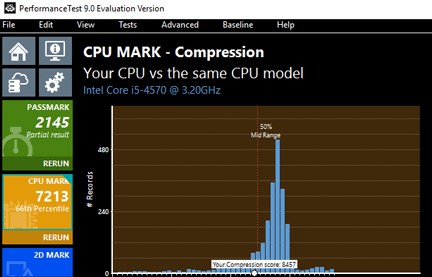 PC benchmarking is made super easy with this software that's available for both Windows and Android. It not just helps you to compare the efficiency of your PC to the same type of computers across the globe, but also analyses the impact of any changes in the settings and upgrade in the hardware.
Features:
It comes with a huge database contributed by other users of the software.
It provides you with an overall score once the test is completed.
It allows you to create your own standard possibilities using the advanced tests.
It supports a wide range of CPU checks with multiple CPUs.
It tests the capacity of your systems video card to perform 3D graphics function for daily used applications like browsing on the web, CD drawing, etc.
Similarly, analyses the 3D graphics performance on your system.
Using the bulk storage units associated with your computer such as the hard disk, optical drives, etc., the RAM of your system, or running the performance test straight from the USB drive are among its other major features.
Price: Free trial available; Pricing starts from $23.20.
This is a perfect tool to test your system's capability to run games using the DirectX 11 technology by passing through a range of powerful and attractive tests.
Features:
It offers sleek testing procedures starting from launching itself to generating the results.
Each menu is defined by high-quality graphics and perked up with animations as you change between the tabs.
It offers a complete authentic viewing experience with all the evaluations being done in a presentation trial that lasts for up to 5 minutes each.
It allows you to compare your system with others online and generates in-depth details.
Moreover, it comes with multiple tabs on the upper toolbar of the primary window which can be accessed any time, and offers a communicative graph that helps you to evaluate the temperature of your system's GPU, CPU, and the FPS.
Price: Free download available; Pro version starts from $29.99.
This software runs a maximum test to check performance and stability for PC hardware that includes the graphics card, cooling system, and more. It helps you to test the overclocking capacity of your system and the rig in stock.
Features:
Features interactive experience in an attractive and in an exhaustive environment.
Offers precise outcomes using complete GPU focus tests.
Provides support for stereo 3D, settings for multiple monitors and DirectX 9, 11, and Open GL 4.0 technology.
Runs a test on the GPU temperature and clock speed.
Real-time global radiance, detailed use of flexible hardware tessellation, or support for movie-like and communicative ae some of its other significant features.
Price: Free version available; Pricing starts from $14.95.
This Windows program is perfect to be used with DirectX or OpenGL-based games. This basically takes snapshots and videos of your system while you are busy with games.
Features:
Records and runs tests on the video performance of your PC in real-time.
Captures audio and video shots running on the PC includes timestamps and runs a test on the FPS, minimum/maximum average, etc.
Saves the results in the hard disk and uses them for feedback and applications.
Overall, it's a versatile tool that also works as screen capture and video utility apart from benchmarking is light on the system, user-friendly, and comes with sufficient features.
Price: Free trial version available; Pro version priced at $37.
Those looking for a PC benchmark software can easily rely on this. This program comes with an extensive number of tests that are carried out in the current office space. It also runs tests based on individual requirements, checks the remaining battery levels, analyses the latest storage standards.
Features:
It can be easily installed and executed with no complex settings required.
From checking the battery life to generating the test scores, it evaluates the performance of your modern-day office requirements.
Takes minimum time to run the performance tests in comparison.
It does not need you to select between the different benchmarking modes. All you need to do is to click on it and run.
Each test generates high-quality scores, group scores for intermediary tests, secondary scores, sports a user interface similar to VRMark, and more.
Price: Free version available; Pro version priced at $29.99.
Conclusion
Checking your PC performance at regular intervals is as important as seeing a doctor for your health. Just the way you would want to stay fit at all times, you need your PC to be performing at the top at all times. Having a good benchmark software handy can keep you informed of any defects in the system or the hardware so that you can take action at the right time. So, simply choose from the above list of the best benchmark tool and work with a faster and smoother system.