How To Find Out Your Own Phone Number In Android:- There could have been moments in your life when someone asks you for your phone number and you go like "Oh wait, I know it. Just give me a second to recollect!!". Yeah, you most probably won't recollect. Don't worry, half the world's population is already there in the club. The only way would be to ask them for their number and giving them a missed call. Oh wait, what if there is some other way? Well, there is no what ifs. There is a way! Read on, to learn how to find out your own Android mobile number with a very few number of steps.
Note : Different phones have different User Interfaces (UIs). Thus the options might not be the exact ones in your phone as shown in the screenshots. Always find the best matching option to go ahead.
STEP 1
First of all, launch the Settings app by clicking on its icon.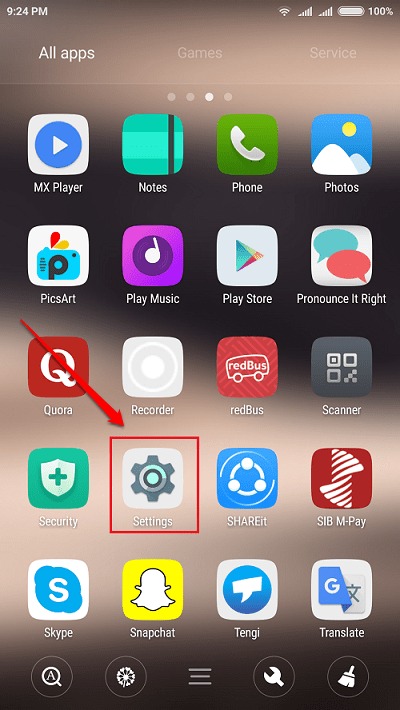 STEP 2