These days we are finding many reports that say several iPhone users are unable to install the update on their iPhones. This can be really frustrating since these iPhone users are missing out on the latest updates which could have software bug fixes or any other enhancement features on the iPhone.
The potential reason behind this issue might be a lack of storage space on the iPhone, technical glitches within the iPhone, network issues, poor internet connection, partially downloaded updates, low battery level, etc.
Having these factors in mind, we have figured out a few fixes after researching thoroughly and listing them in the article below. If you are also facing this issue, don't worry. Just follow these fixes.
Initial Fix
Battery Level – It has been noticed that if the battery on any iPhone is lower than 40%-50%, it might restrict certain functions like installing an update, etc. So when your iPhone battery is low, please connect your iPhone to the charger and keep it charging until it crosses 50%.
Get a Stable and Strong Internet Connection – When the internet connection is unstable and poor, it creates problems while downloading and installing any update from Apple on your iPhone. So restart your Wi-Fi router once and see if this gets the improved signal strength. Otherwise, switch to the mobile data network.
Check Apple's server status – Sometimes due to overloaded requests from millions of iPhone users to update their iPhones, this might cause their server to get shut down temporarily. So check the status of the Apple server and if you find it down, please wait for a few hours and try again later.
Fix 1 – Force Restart your iPhone
Step 1: First of all, you should press and release the volume up button.
Step 2: After doing that, press the volume down button and release it.
Step 3: Now you should press and hold the power button on the other side of the iPhone till you can see the Apple Logo appears on your iPhone screen.
Step 4: This force restarts your iPhone.
Step 5: Once the iPhone is started, check whether you are able to install the updates successfully.
Fix 2 – Make some space on iPhone
Usually, the file size of the update from the Apple team will be in GBs, therefore you need to make sure there is enough space on your iPhone to get installed. So try deleting some files and apps which are not needed by you. Else you can also transfer your data to a PC/Mac and delete them to make some space.
Step 1: To check the space on your iPhone, go to the Settings app on your iPhone.
Step 2: Then go to the General settings.

Step 3: Now scroll down and tap on the iPhone Storage option from the general page.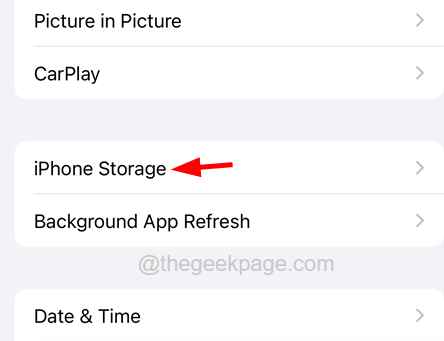 Step 4: It might take some time to load the storage data.
Step 5: Here you can see the storage details and accordingly delete the data.
Fix 3 – Try updating your iPhone via iTunes
Many iPhone users were able to resolve this issue by trying to install the update via iTunes. Try these steps below to install the update.
Step 1: First, you have to connect your iPhone to any PC/Mac using a lightning cable.
Step 2: After connecting, launch the iTunes app on a PC/Mac.
Step 3: Click on the mobile symbol at the top just below the main menu bar.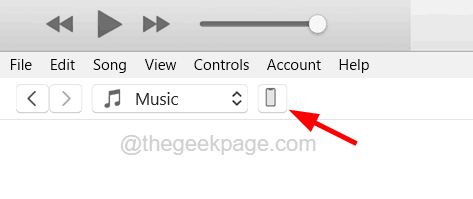 Step 4: After this, you have to select the Summary option on the left side.

Step 5: Then go to the right side of the summary page and click Check for update.

Step 6: This will pop up any update available and then follow the onscreen instructions to update it.
Fix 4 – Delete already downloaded update and try updating again
Step 1: Open the Settings app by tapping on the settings icon from the home screen.
Step 2: Now select the General option by clicking on it as shown below.

Step 3: On the General page, you will see the option called iPhone Storage.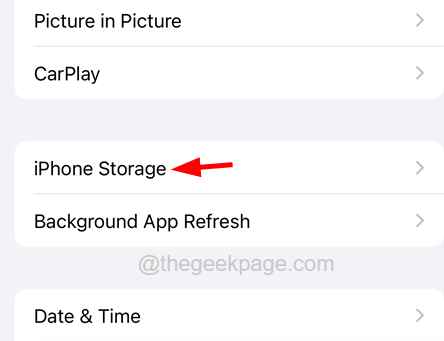 Step 4: Just click on it.
Step 5: This will load all the data of your iPhone storage.
Step 6: Now scroll down and look for the update (Eg. iOS 14.4, iOS 16.1, etc.) listed here.
Step 7: You have to tap on it.
Step 8: After that, select the Delete Update option by clicking on it.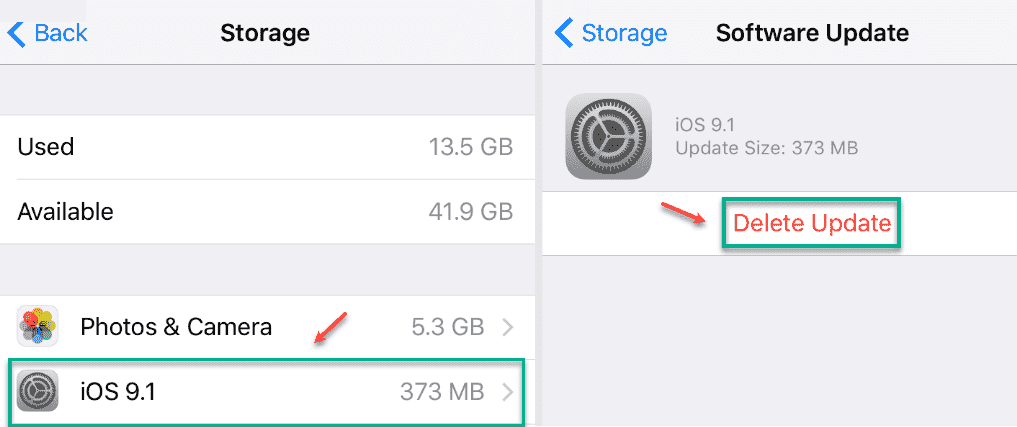 NOTE – To proceed, you need to click Delete Update again on the confirmation pop up window.