Indian Prime Minister Narendra Modi in his radio program asked parents to upload their selfie with their daughters. He attributed the idea to Sunil Jaglan, Panchayat head of Haryana's Bibipur village, the state with one of the worst sex ratio in the country.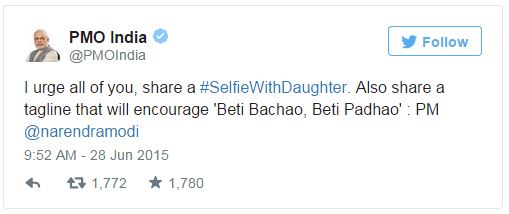 Soon the topic  #SelfieWithDaughter became the top trend in twitter, not only in India but across the globe. Here are few glimpses from India and across the globe.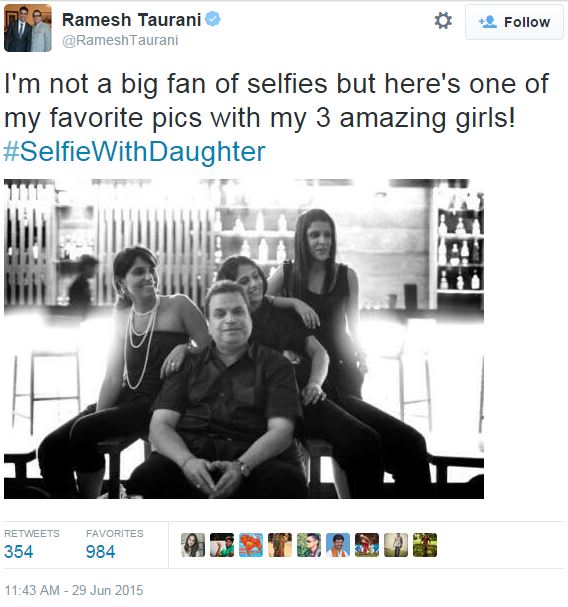 There was little comedy/ blooper as well when New York Times posted the picture of Digvijay Singh and his lovely wife Amrita.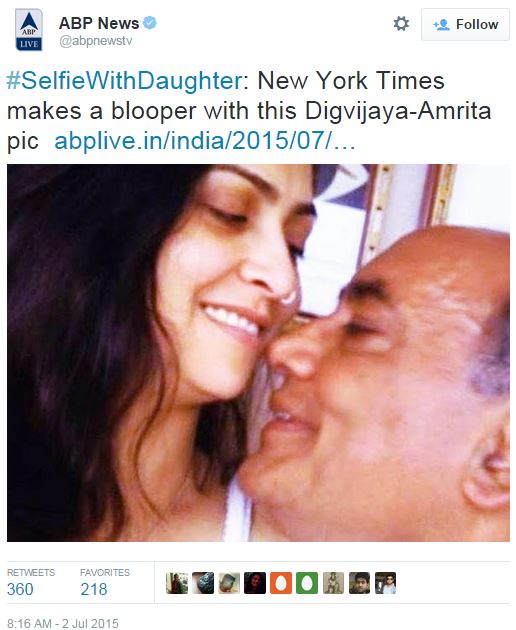 One user in his funny wit posted this: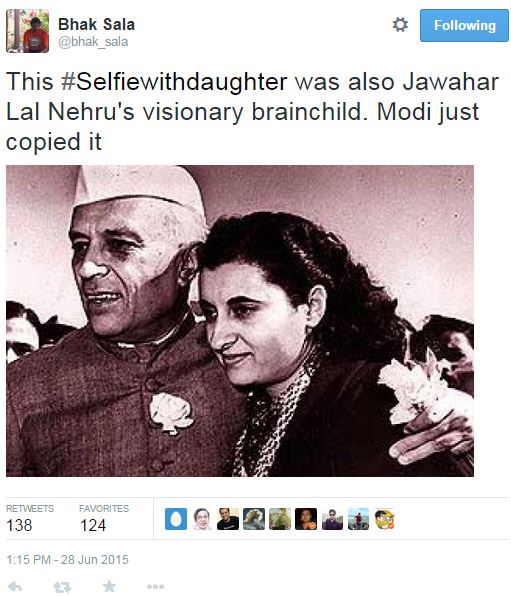 But not everyone were joyed with the idea, with some venting out this tweets to raise various issues.


Some tried to highlight the plight of girl child using the campaign.
Some even had their own agendas to fulfill and grabbed the opportunity to highlight it. The most prominent of them being Shruti Seth and Kavita Krishnan. As you might have known by now, the Modi fan brigade on social media is very unforgiving and did not leave any opportunity to troll these two ladies.
Shruti Seth tweeted:
A selfie is not a device to bring about change Mr. PM Try reform. #selfieobsessedPM
Kavita Krishnan tweeted:
Careful before sharing #SelfieWithDaughter with #LameDuckPM. He has a record of stalking daughters.
Daughter of Ehsan Jafri tried to add some drama to the whole saga. She twitted her picture with her late father with a caption:
"SelfieWithDaughter: This one will  haunt him for ever."
For the uninitiated Ehsan Jafri was killed in the Gujarat riots in the Gulbarg society massacre.