Has it ever happened that you are giving a really important presentation in the conference meeting or writing an important document or showing your pictures on a slideshow or even playing a game and a disturbing notification pops-up on your screen ? This annoys a lot as it hinders our work and it also disintegrate  your focus from your important task. Focus Assist is a helpful feature for the users who wish to be focused on their work on Windows 10 as it lets you prioritize or control your work as how and when you can receive your notification for new mails, phone calls, messages and alarms according to your preferences.
How you can access Focus Assist and adjust its configuration settings?
If you want to keep your focus elevated on your presentations during meetings or if you are on something really important project and do not want get interrupted due to system notifications, then take a look at this how-to tutorial for deactivating notification with focus assist for Windows 10.
There are two ways to open Focus Assist:
First option:
1.1. Click windows icon and then click on settings.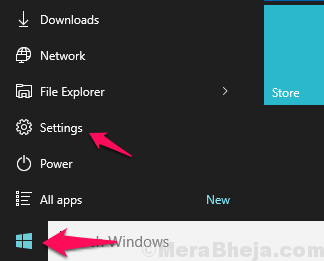 1.2. you will find a settings menu, select System from the menu and then in the left menu click on the focus assist.
Second option:
2.1. Click Action Center icon on task-bar and then right click on the 'focus assist' option from the menu.(if you can't find the focus assist option, then click on 'expand' to view whole menu).
2.2. Click on go to settings option and a focus assist dialogue box will appear on your screen.
Here you can view three options to choose from:
1. Off: When checked, it indicates that the focus assist is disabled and you will receive all your notifications.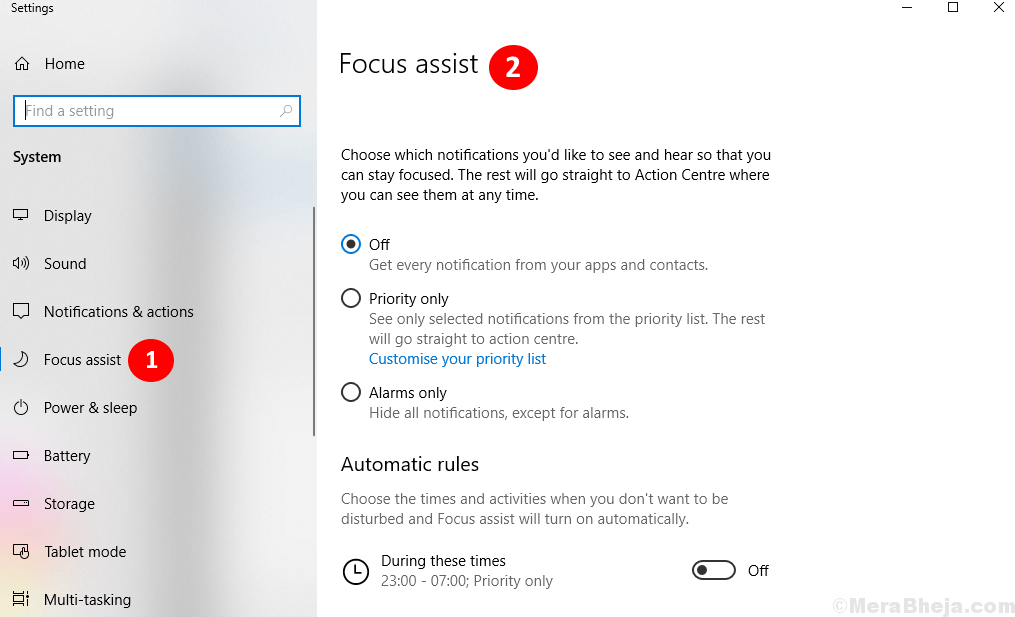 2. Priority only:
When checked, it allows you to prioritize and get the notifications reminders, calls, emails and messages of specific contacts and also certain applications that you wish to be notified.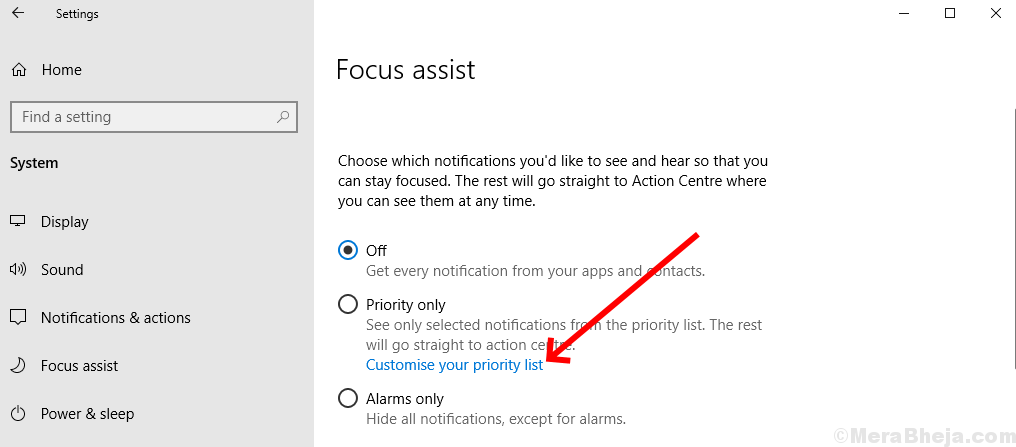 A list of options will appear for you to select for weather you want to receive notifications of selected call, messages and reminders by clicking on customize your priority list.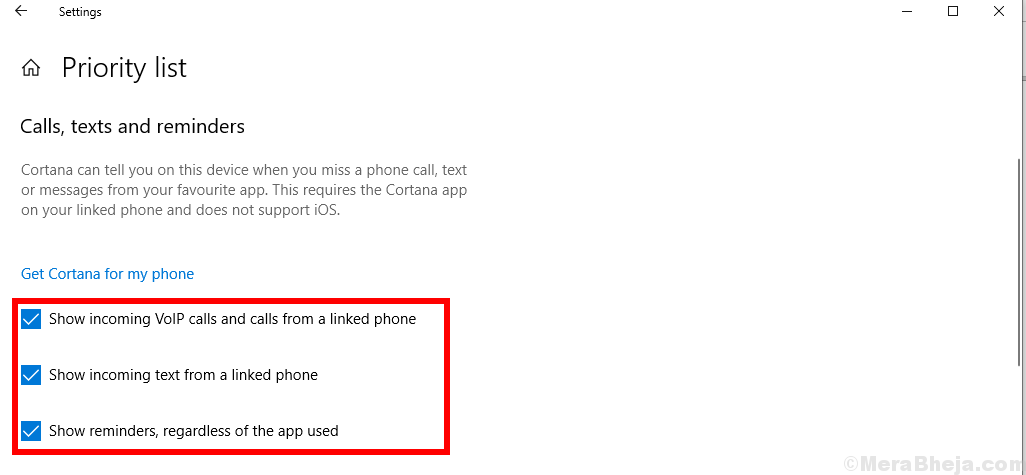 You can select your preference to add or remove contacts and application that you want to receive notification though you are doing any work on your Windows 10.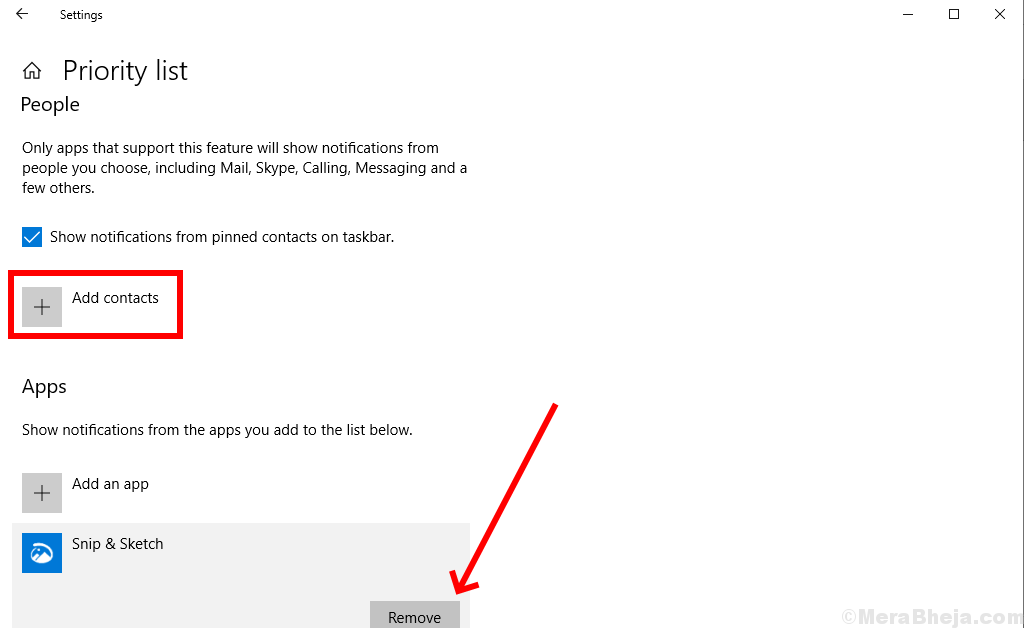 3. Alarms only: This option when checked allows you to receive only notifications for alarms.
Focus Assist for Automatic Rules
Automatic rules allows the user to set the time preference for which they do not wish to get the notifications.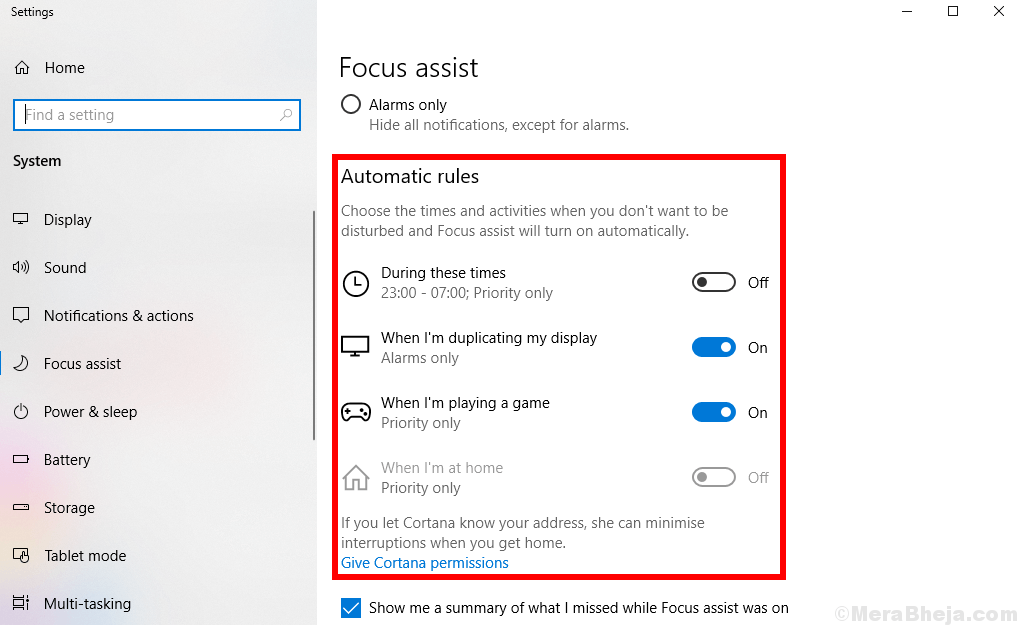 By enabling this option you can do your work with all your focus because this option allows the system to automatically turn off the notification system for the set timings. You can choose by tapping on the 'During these times' option and a box will appear in which you can set your preferred timings., repeat options like daily weekdays or weekends and focus level i.e. for what you want to prioritize the notifications.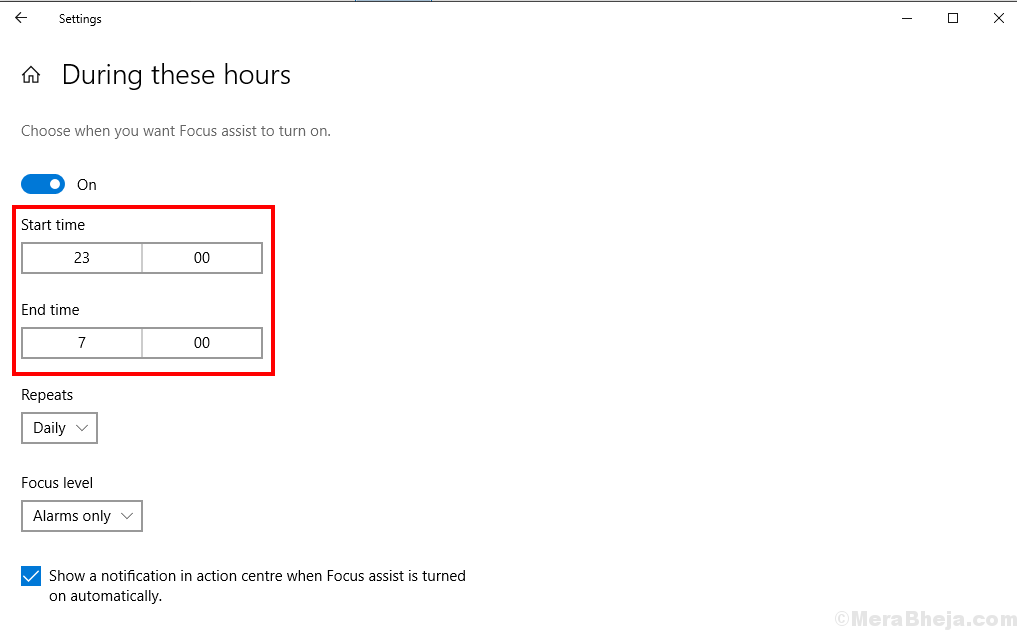 Automatic rules also consists of options like:
When i am duplicating my display: When 'ON' it automatically disables the system to receive notifications during your Presentations.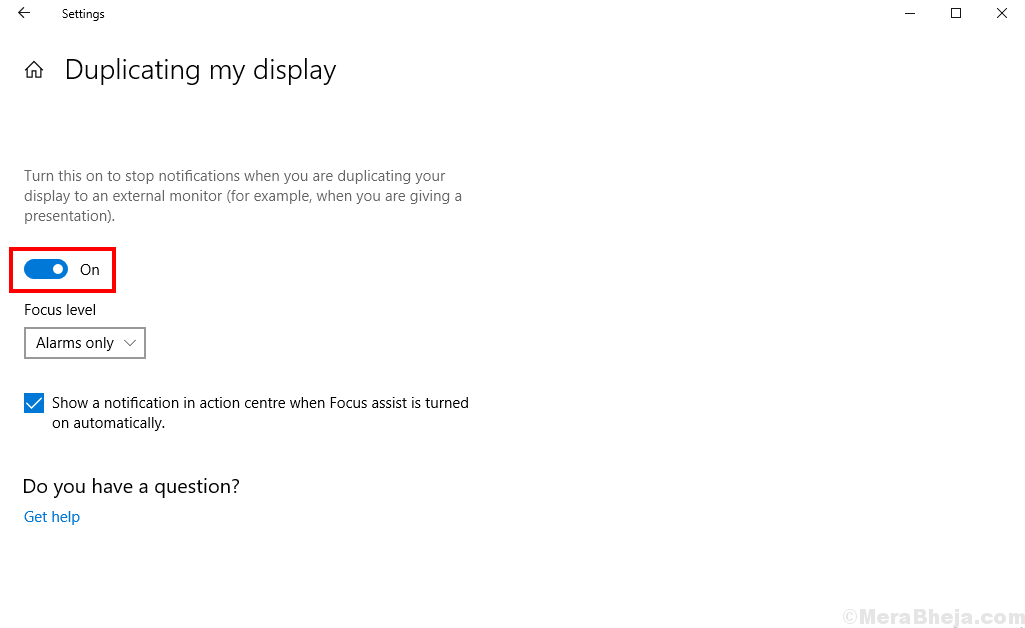 When i am playing games : when 'ON' it automatically disables the system to receive notifications while you are playing games.
When i am at home: This option can also be prioritize according to your preference after adding your location into the device.
This feature also allows the user to see the summary of all the missed notification when the feature is disabled.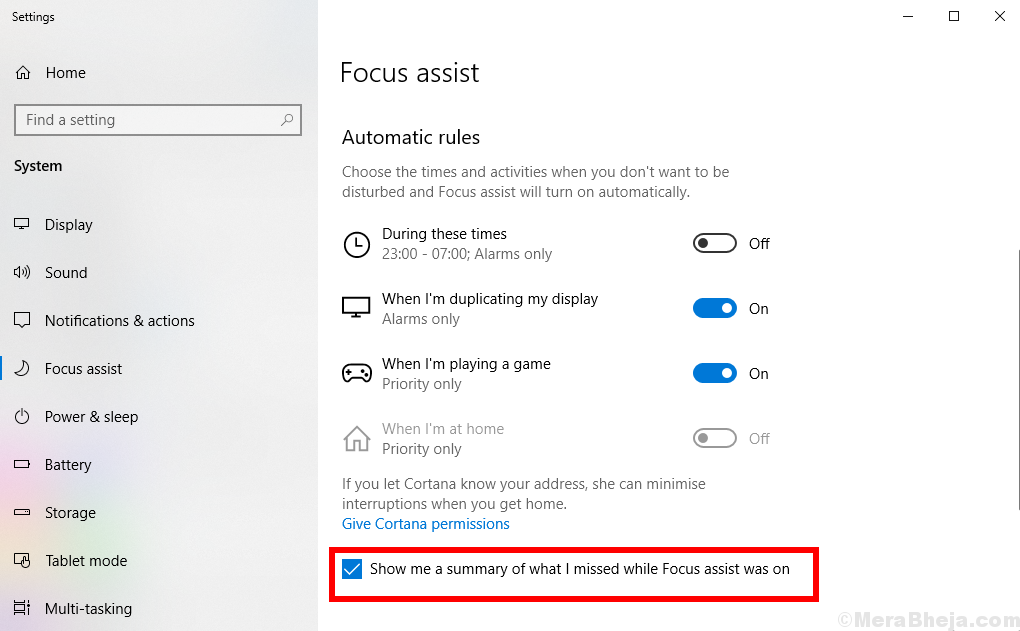 With the use of this feature you can always have you focus on your work and make it more better and visionary.