How To Get Out Of The Safe Mode Loop In Windows 10:- Does your system look like it is stuck with the safe mode forever? Safe mode is great for bug fixes and for running commands. But safe mode forever? No thanks! Safe mode has very limited functionalities and no one wants to operate a system in safe mode if there is nothing wrong with the system. So what to do if your system keeps entering the safe mode on every start up? Call the service guys? Well, wait a second. We have got a nice and easy method right here for you. Dive in further to solve the issue on your own without anyone's help.
STEP 1
First of all, press the WIN+R keys together to open the Run dialog box. When the Run dialog box opens up, type in msconfig and hit Enter key or click on OK button.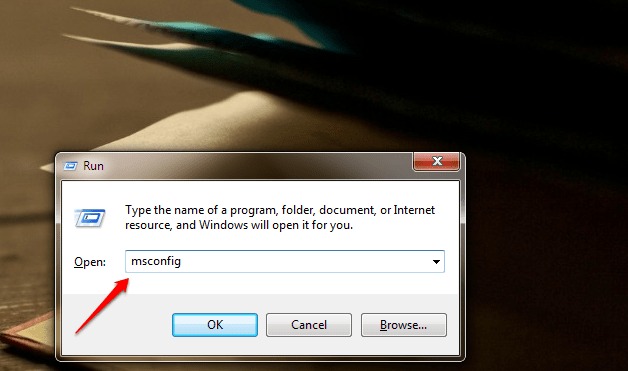 STEP 2
A new window named System Configuration opens up.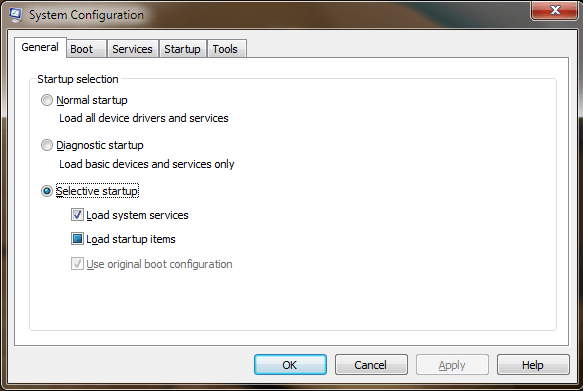 STEP 3
Click on the tab named Boot. Now look for a section named Boot Options. If your system keeps going on to the Safe Mode at the time of start up, the check box corresponding to the option Safe boot will be checked.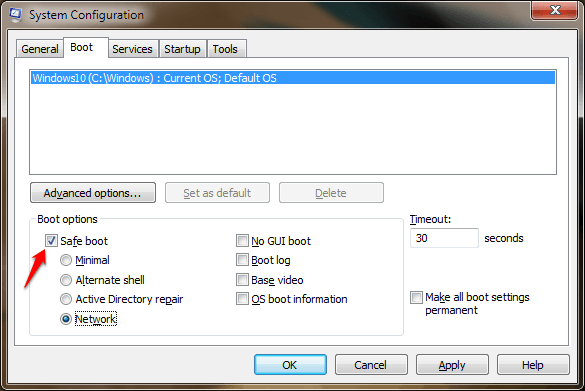 STEP 4
You need to uncheck the check box corresponding to the option Safe boot as shown in the screenshot given below. Once you are all done, click on Apply button and then on OK button.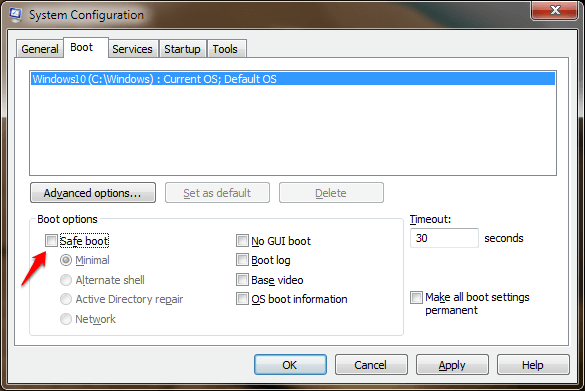 STEP 5
For the changes to take over, you need to restart your system. You can either restart the system when asked for system restart by clicking on the Restart button or you can restart it later by clicking on the Exit without restart button.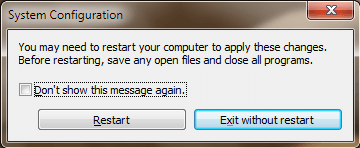 Try out this simple method to save your system from entering the safe mode all the time. If you get stuck at any of the steps, feel free to leave comments. We would be happy to help. Hope you found the article useful.