How To Know Who Attempted To Unlock Your Android Device:- Your phone is more vulnerable than you actually think it is. Your evil friend could try to sneak into your Whatsapp chats when you are not wih your phone. Or your phone could go stolen and the theif could attempt to enter your phone by trying out unlock patterns. In all those situations, wouldn't it be awesome if your phone somehow sends you email alerts on who attempted to unlock your phone, with a photo of theirs and the current location of your phone? Well, that's exactly what the application Lockwatch – Thief Catcher has to offer for you. It is a security application designed for smart phones, and it can successfully send mail alerts to user's mail id whenever the device is attempted to unlock with a wrong unlock pattern. Read on, to learn all about this super cool android application.
STEP 1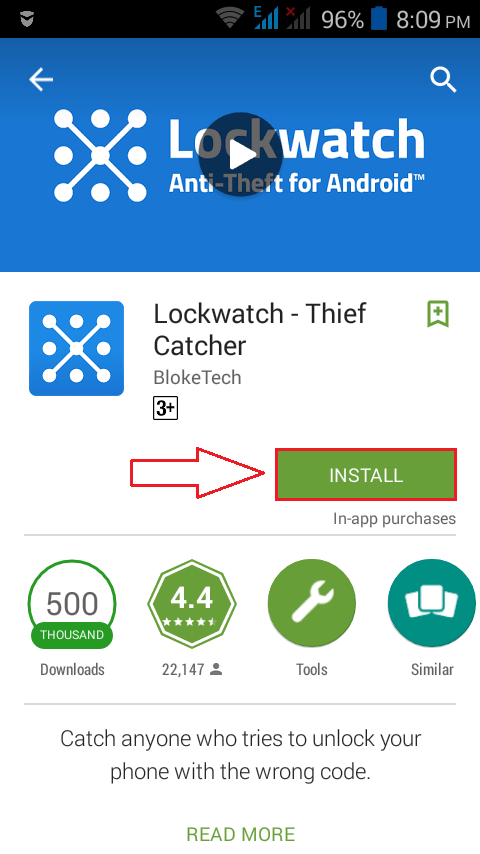 STEP 2
When asked for Activate device administrator activation permission, click on Activate button.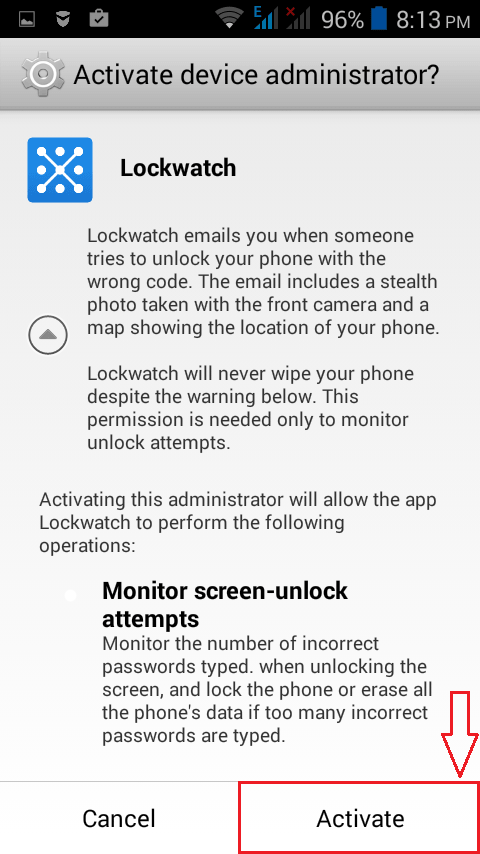 STEP 3
Now under the General tab, you will be able to see quite a number of features available. There is an option that says Send alert mail. You have to turn on the toggle button corresponding to that. Now you have activated mail alerts for your android device.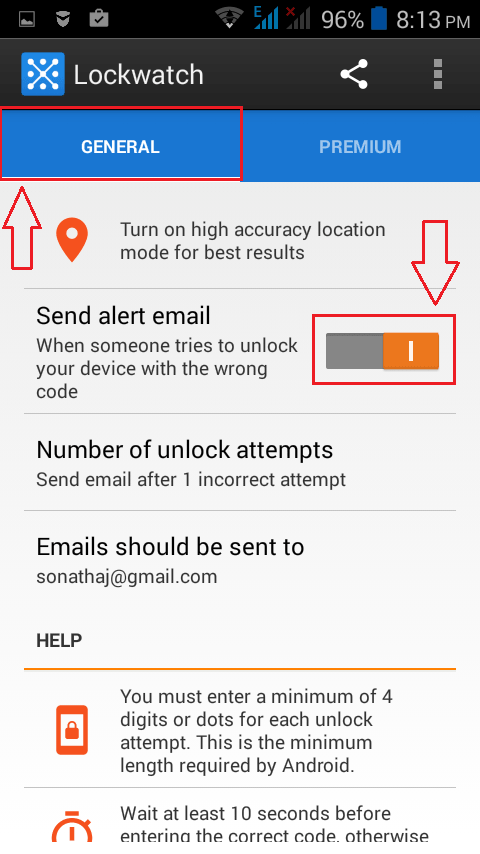 STEP 4
Now if you want to decide after how many failed attempts should you be sent an email alert, you can click on the option that says Number of unlock attempts.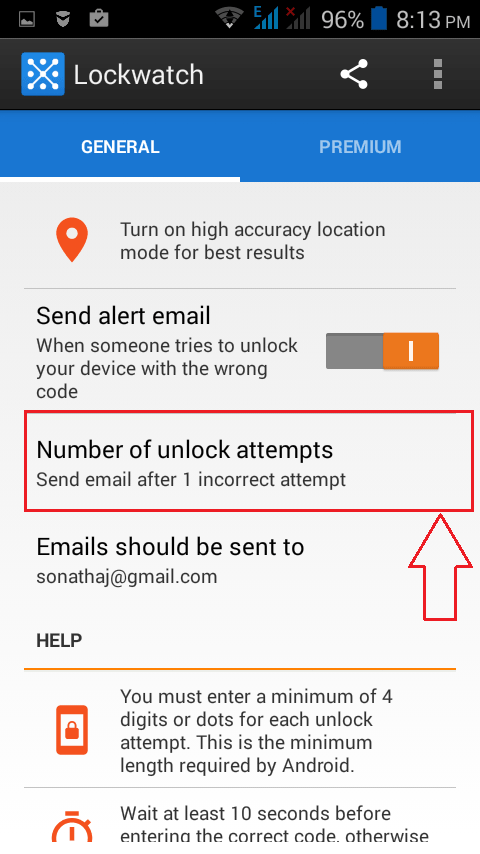 STEP 5
A new pop-up alert window named Number of unlock attempts opens up. You can set the number of unlock attempts as per your choice. It can be 1, 2 or 3.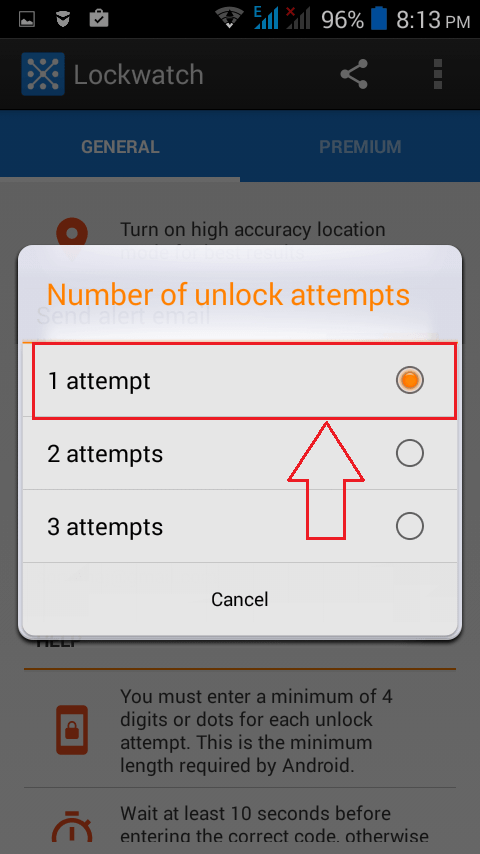 STEP 6
As next, you can set to which mail id the mail alerts be sent to. For that click on the option that says Emails should be sent to.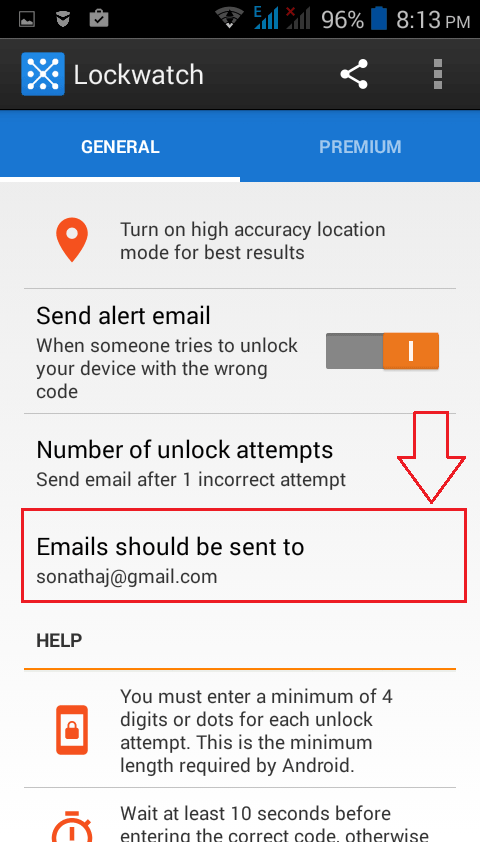 STEP 7
In the popup windows that follows, you can specify the mail id to which the email alerts are to be sent as shown in the screenshot.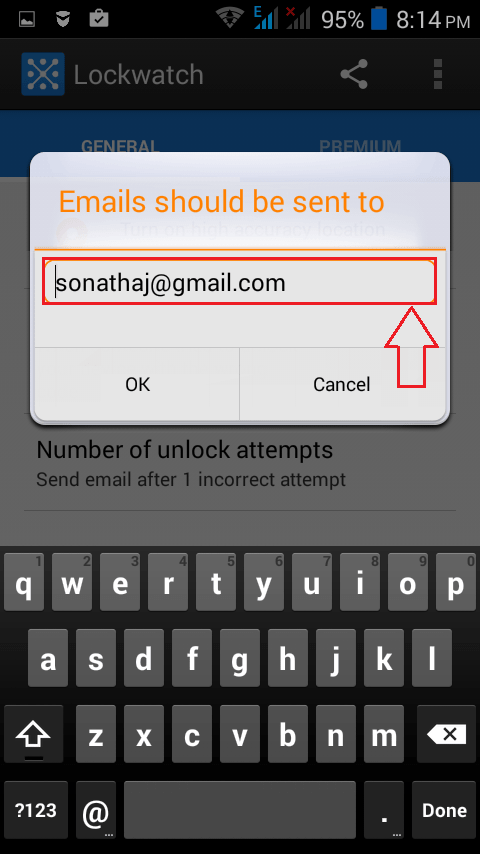 STEP 8
If you need assistance with how to use Lockwatch – Thief Catcher, you can simply tap on the General tab and scroll down to the find the Help section, where you will get all the information you need to know about the application.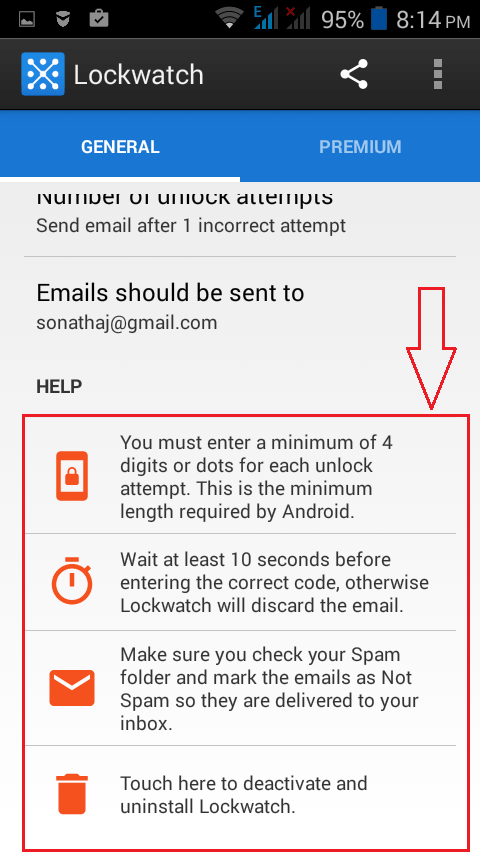 STEP 9
And if you want even more features, you can always upgrade to the premium version. In the premium version, you get options like Detect SIM card changes, Send email when powered on, Take multiple photos etc.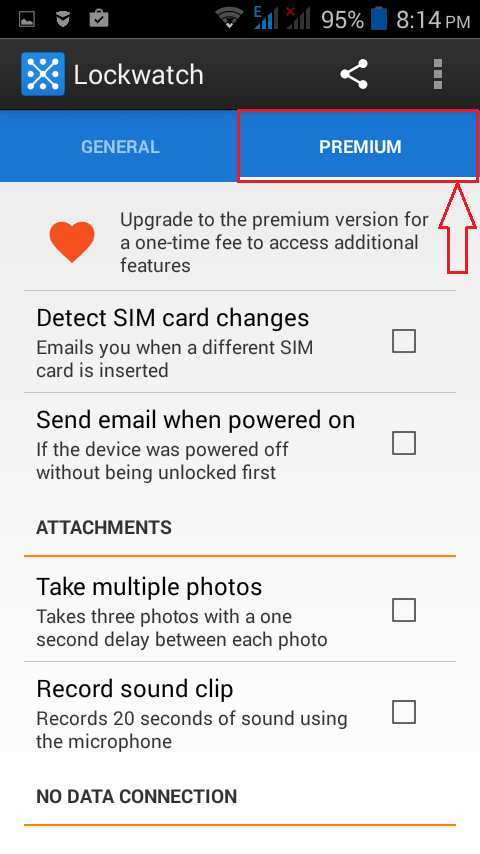 STEP 10
You can check the app by entering a wrong unlock pattern in your lockscreen. After 10 seconds, a mail will be sent to the specified email id containing a photo taken using the front camera of your phone, the location details from where the phone was attempted to be unlocked along with related information.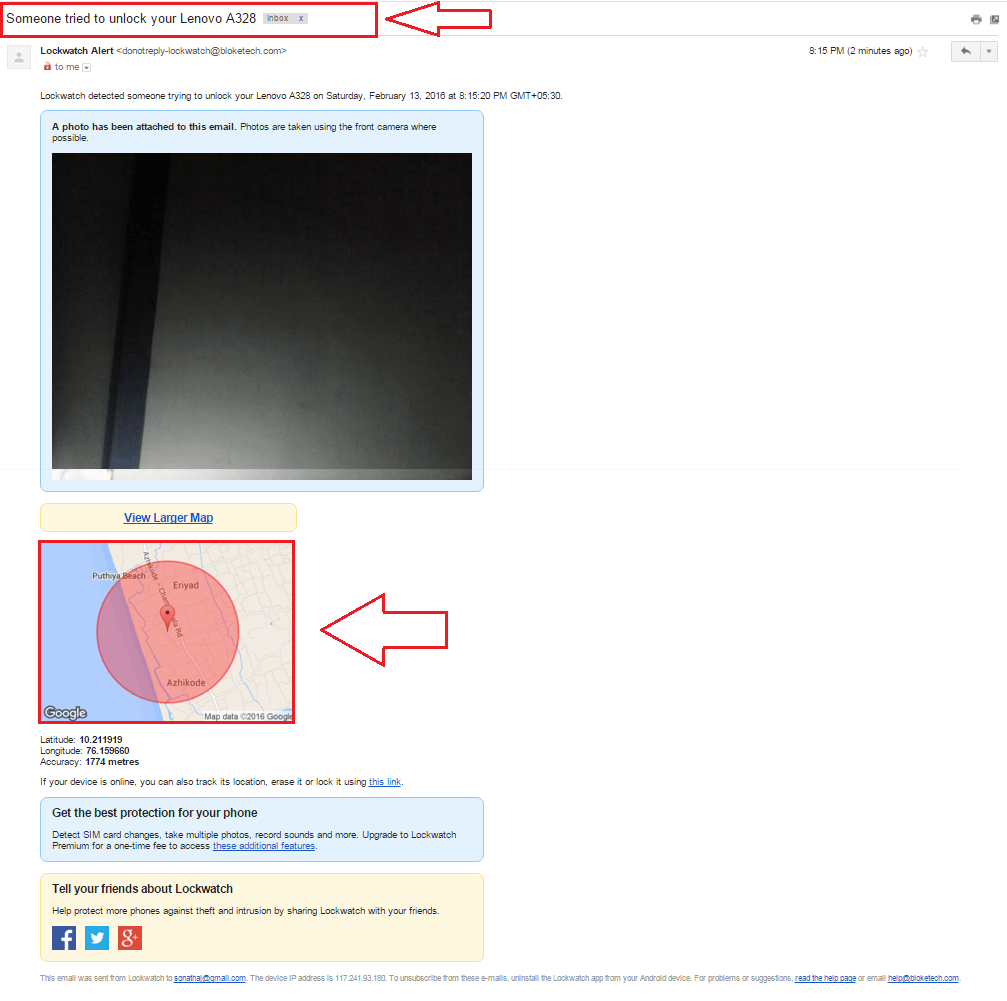 Now you will start to feel better when you have to let your phone charge or when you have to go for a shower. Hope you'll try out the app today itself.