Videos are the perfect way to learn any stuff these days. From visual classes to recipes or beauty regimes, there's everything under the sun that you can learn via videos. This is especially useful for visual and auditory learners. Also, as Youtube is gaining popularity, screen recorders are gaining traction as a tool to create visual tutorials. Videos can be used to illustrate a certain process in steps via tutorials, demonstrate how to use a software or offer tips and tricks for the same, share guides on how to play a game, review products, and more.
So, if you are planning to create educational videos, creating a game, or tutorials, recording certain screen activities can be useful. While there can be many uses of recording the screen activities, there is only element that stands out and that's your choice of the precise screen recording software.
While you are in the look of a good screen recording software, make sure that the tools allow you to:
Capture picture-in-picture to record video from screen to the webcam.
Edit the video and then annotate it once it has been captured.
Make videos in different types of file formats.
Here's a list of some of the best screen recording software in the market that we have created to help you pick up the one that's best suitable for you.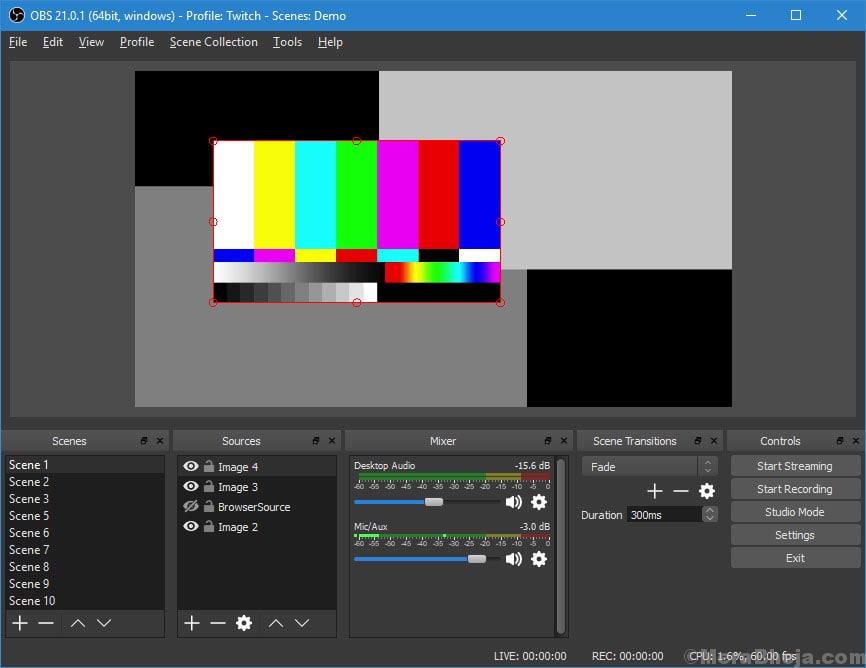 Those looking for a free option, OBS Studio is the best bet. It comes loaded with features like high-quality screen recording, streaming across different platforms, and top-level editing. Best of all, it's loaded with a wide range of video editing tools that makes it one of the most sought-after screen recording software for the gamers and professionals looking for a pro tool for video editing.
Talking of its advantages, irrespective of the fact that it's absolutely free, it does not lay any restriction on the video length. While you can choose from HD, FullHD, and more for resolutions, there are different video formats like mp4, flv, mkv, etc. as well that can help you to stream your recordings on social media platforms like Facebook Live, Twitter, DailyMotion, Twitch and more. What's more? You can even stream games in full-screen mode using this free software and record videos at frame rates of upto 60FPS.
Supported Platforms: Windows, Mac OS, and Ubuntu
Price: Free
VSDC free screen recorder is a free screen recording software , which is completely free to use. First of all download the software from its official website. Now, install it and start it on your PC. Now, click on screen capture to start screen recording.

Now, the setting panel will start initially. Note that once you click on start recording , the recording does not start.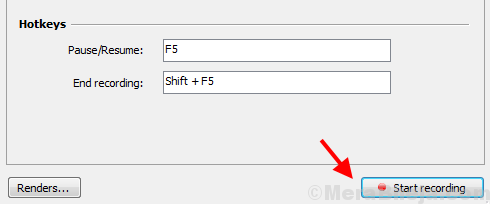 Just press F5 to start recording and Shift + F5 to stop recording.
Note: – Initially just un-check show panel when you start recording from top left panel being shown, to avoid panel being shown in screen.

The greatest thing about this tool is that its totally free.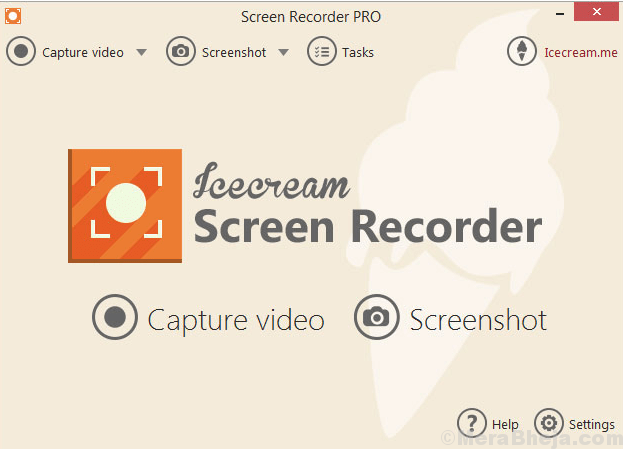 Icecream screen recorder lives up to its name and offers a really cool and neat interface. It's vast range of tools offers easy control options to its users with aspect ratio of 4:3 or 16:9, audio bitrate, video resolution of 240p to 1080p, and more.
Among its many advantages are capturing screenshots in wide range of resolutions and multiple video formats such as, AVI, MP4, WebM, and so on. While it allows you to convert your videos into GIFs, it also lets you upload then directly to YouTube from the application. Moreover, you can also save the recorded files in a local drive or simply upload them on Dropbox or the Google Drive. Bonus – You can even enhance your screenshots with different effects like arrows, texts, and numbers.
Supported Platforms: