With the Windows 10 getting frequent updates, while there are many new useful features added, there are also a few issues that come along. There's this common issue where the scroll bar does not scroll down and constantly stays up. This means, even if you are trying to pull the scroll bar down using your mouse, it jumps back to top.
For instance, you open the File Explorer and try to scroll down, but the scroll bar doesn't go down. It's stuck at the top. This can be really annoying and makes it difficult to view or access files or folders towards the bottom. So, how do you fix this issue? Let's find out how.
Workarounds:-
1. For some users , usually 4k screen users, try this. Just resize file explorer by grabbing its one of the corner.
2. Try using a different mouse and if the issue seems to does not occur, then your mouse may be the reason for this. Change your Mouse.
Fix 1 – Via Settings App
Step 1: Click on the Start button on your desktop, and select Settings from the context menu located above the Power option.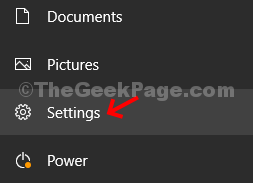 Step 2: In the Settings window, click on Personalization.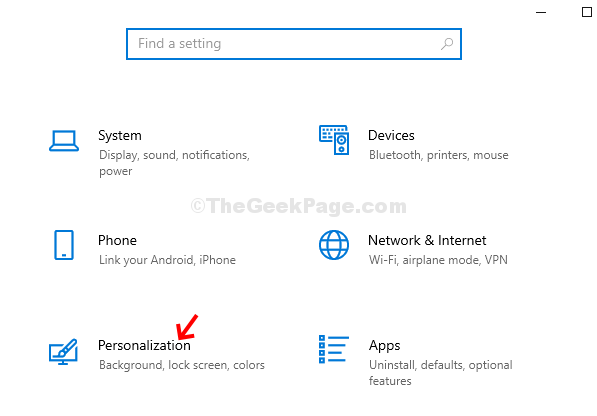 Step 3: In the next window, click on Colors on the left side of the pane. On the right side of the pane, scroll down, and uncheck Automatically pick an accent color from my background option under Choose your accent color.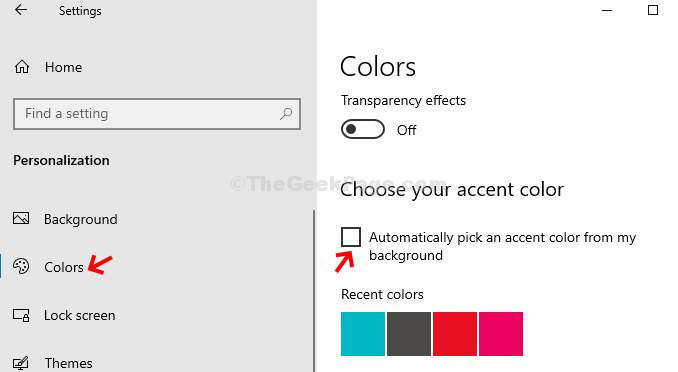 That's it, and now when you back and try scrolling down, it starts working.
Fix 2 – Launch folder windows in a separate process
1. Search file explorer options in windows 10 search box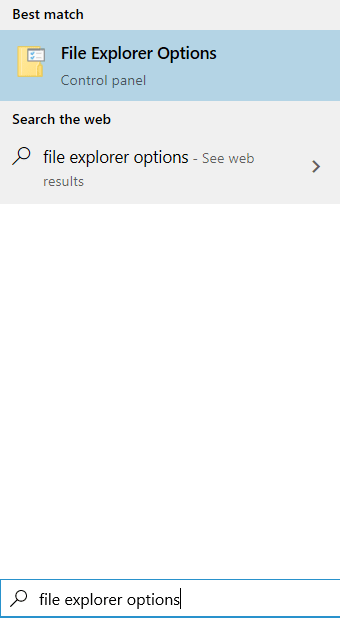 2. Now, Click on View Tab and then select Launch Folder windows in separate process.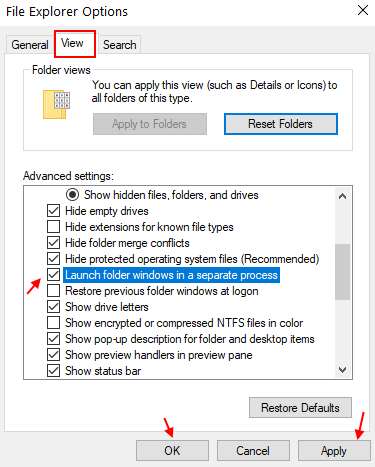 Fix 3 – Re-zoom in File explorer
Press and hold the CTRL key on your keyboard. Now, keeping it pressed, just scroll down your mouse, it will zoom up or zoom down and your file explorer icons will show up with different size and style. Just zoom down a bit smaller by zooming down it once.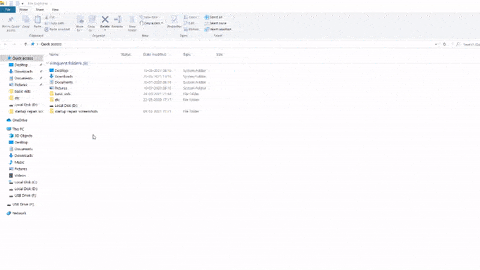 Fix 4 – Update Windows
For some users , it has been update related.
1.Just Press Windows key + I together to open settings.
2.Now, click on update & Security and then check for recent updates and install updates.
Fix 5 – Update Mouse drivers via Device manager
1. Press Windows key + R key together to open run.
2. Write devmgmt.msc in it and click OK.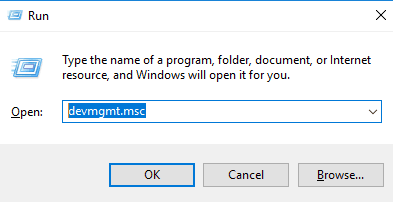 3. Now, click on left side of mice and other pointing devices to expand it.
4. Now, right click and update your mouse driver , which you are currently using on your PC.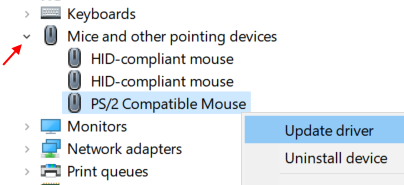 5. Click on Search automatically for updated driver software
6. Follow , on screen instructions.