6 Google Drive Tips And Tricks You Never Knew About:- Think you have known Google Drive long enough to know all about it? Well, am sorry to say, but you are badly mistaken. There are a lot of options and features available on Drive that are not known to many of its users. You can share files of large sizes easily using Drive, publish a document to the web, access Google Drive files through Gmail, Google Plus etc. So what are you waiting for? Dive into the article to learn a whole new set of super cool tips and tricks!
Also read: 52 Google search Tips and Tricks
Share Files Over 25 MB
Gmail, Facebook etc do not allow you to send files which are over the size limit of 25 MB. However, Google Drive is quite an exception and has proven to be extremely useful.
First of all, upload the folder or file that you want to share to Google Drive. Now right click on the uploaded folder or file and click on the Share option.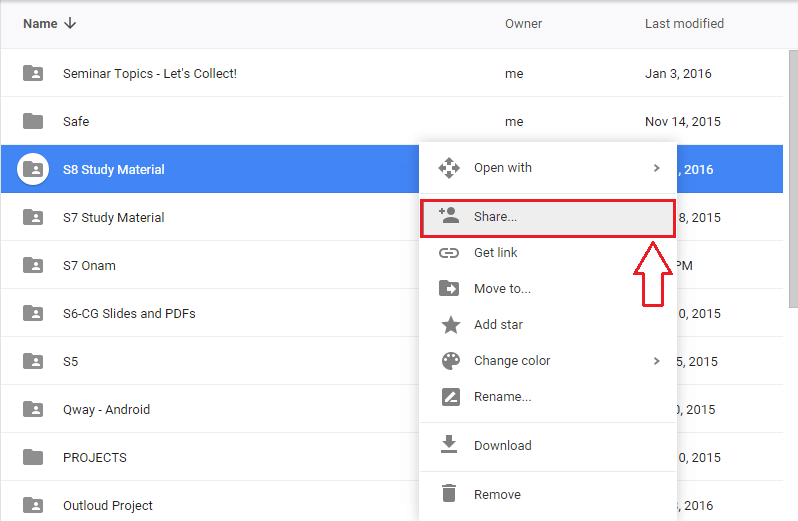 In the next step, either you can copy the share link and send it to people that you want the file to be shared with or you can simply specify who all should have access to view or edit the file or folder that you have uploaded.