Windows Media Player is still used by millions of Windows 10 users. The simplicity and uniqueness of this media player are yet to be matched, even in 2020. But sometime while using the Media Player on your computer, you may face this unknown error code '0xc00d5212'. This problem actually occurs due to the absence of a set of codecs. There is nothing to worry about further. Simply follow this set of instructions and the problem will be solved in no time at all.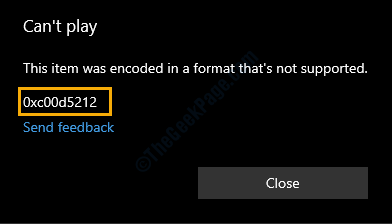 Fix 1 – Buy HEVC extension for Movies & TV
HEVC Video Extensions aren't freely available with standard Movies & TV. You have to buy it for $0.99 from the Microsoft Store website.
1. Just click on this HVEC Video Extensions link.
2. After that, click on "Buy".

3. After finishing the payment, click on "Install".

4. Once the codec is installed, try to play that problematic file.
This should solve your problem.
Fix 2 – Try to play it using another app
Every music/ video player has some limitations. If you try to play newer songs/ videos which use modern codecs (like HEVC codec), this problem may occur.
1. Acess the location where the problematic file is on your computer.
2. Right-click on the problematic file and then click on "Properties".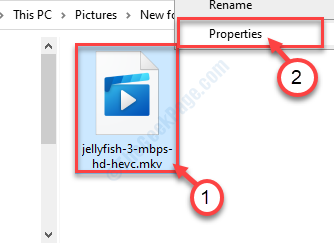 3. Once you are in Properties of that file, click on "Change…" beside 'Open with:'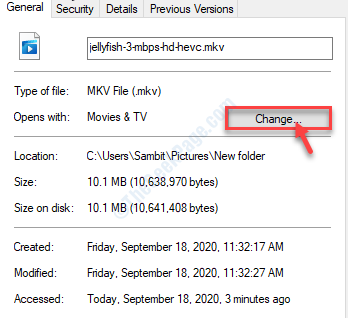 4. When you see that 'How do you want to open files from now on?' has appeared on your screen, choose "Windows Media Player"*.
5. Then, click on "OK".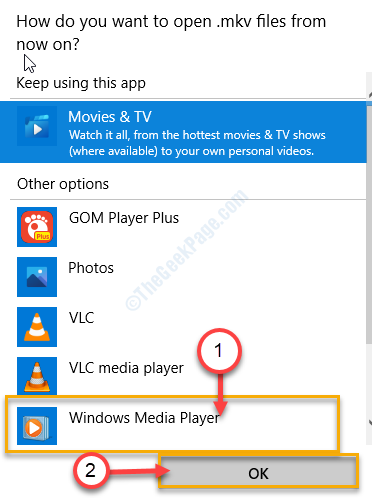 As soon as you click on that 'OK', you will notice that the video is playing on Windows Media Player.
If this doesn't work out, go for the next one.
*NOTE–
In case, if  Windows Media Player couldn't play the video, you can select other media players (like VLC Media Player, GOM player) from the list.
1. Simply follow the steps we have illustrated above and select "VLC Media Player" (or any other media player) from the list of available apps.
2. Don't forget to click on "OK" to save it.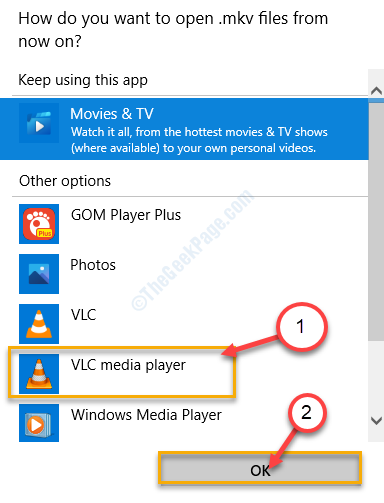 This set of applications do support a variety of new codecs. So this should do the trick for you.
Fix 3 – Covert the file to MP4
The easiest way to fix the issue is to convert the file to MP4. Then, download it and play it.
1. At first, access the online-convert website on your computer.
2. When the website opens up, click on "Choose Files".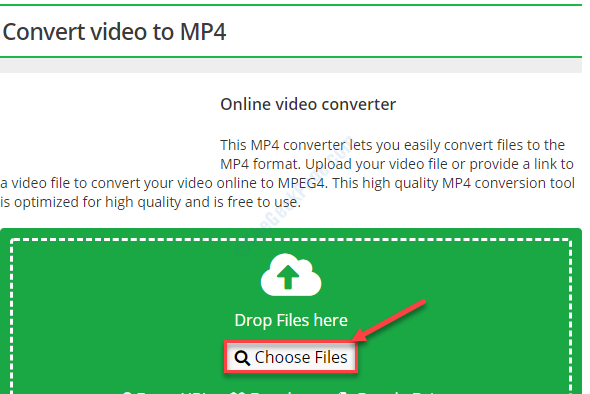 3. Simply navigate to the location where the file is on your computer.
4. Select the problematic file and click on "Open" to upload it.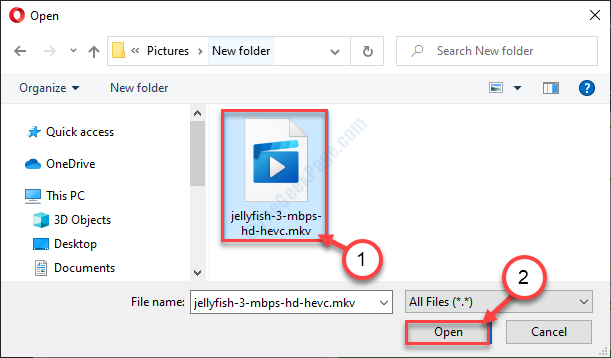 Wait until the file is uploaded.
5. After that, click on "Start conversion".


Now, the file will be processed. This may take a while depending upon the size of the uploaded file.
6. The file should be automatically downloaded. Otherwise, click on the "Download" to download it.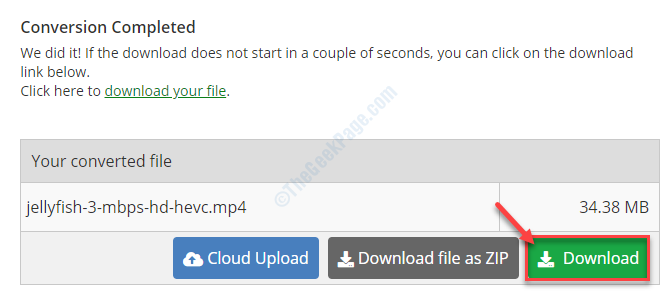 Close the browser window once the download is complete.
7. Once the file is downloaded on your device, double click on it to access it.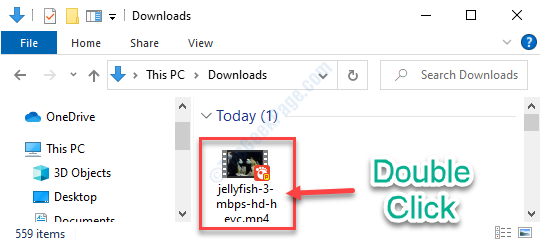 You will be able to access it easily.