26 Best websites for Kids & Preschoolers : – Teaching your preschoolers to read, write and comprehend is not an easy task. It becomes all the more challenging if you have a restless child who gets bored of theoretical training fast. While as parents you want your child to learn the significant skills quickly, you are also left wondering what could make their lesson interactive and fun.
Fret not, as in the age of internet there are more options for your toddlers to learn that you thought. From counting and alphabets to other academic stuffs, your child is exposed to a wide array of educational and life skills through these websites. There are umpteen numbers of websites nowadays that help your child learn through virtual interactive sessions that is also fun at the same time.
Also read: How to manage child account in windows 10 effectively
So let's take a quick round up of some of the best websites for preschoolers that can help them with a holistic development.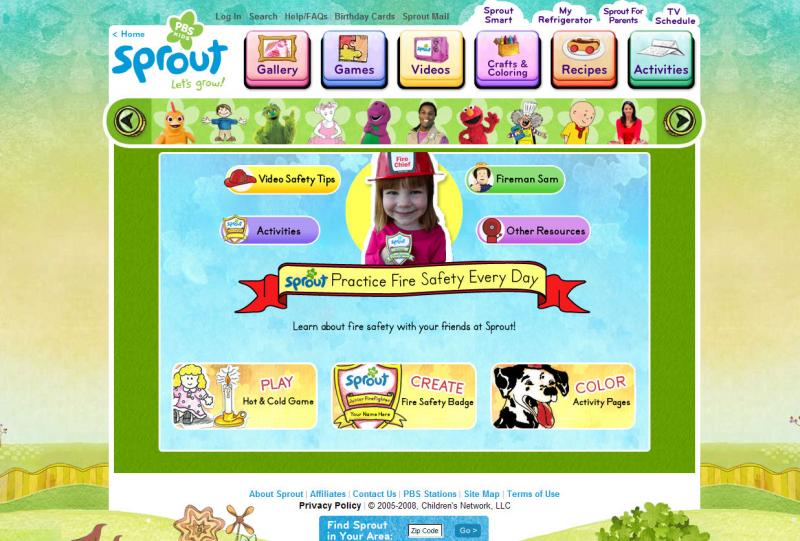 Launched in partnership with the U.S. television network PBS, Sprout offers an online streaming option and a mobile app that caters your preschoolers with games, TV shows, crafts ideas and even some great recipes for the parents. There's unlimited fun dose with movies, contests, while you can also upload images and create posts. There's more to the fun with "My Refrigerator" that allows friends and family even at distant locations to have access to the private webpage or make posts.
Price: Free
Website: www.sproutonline.com/sprout/home/
Poisson Rouge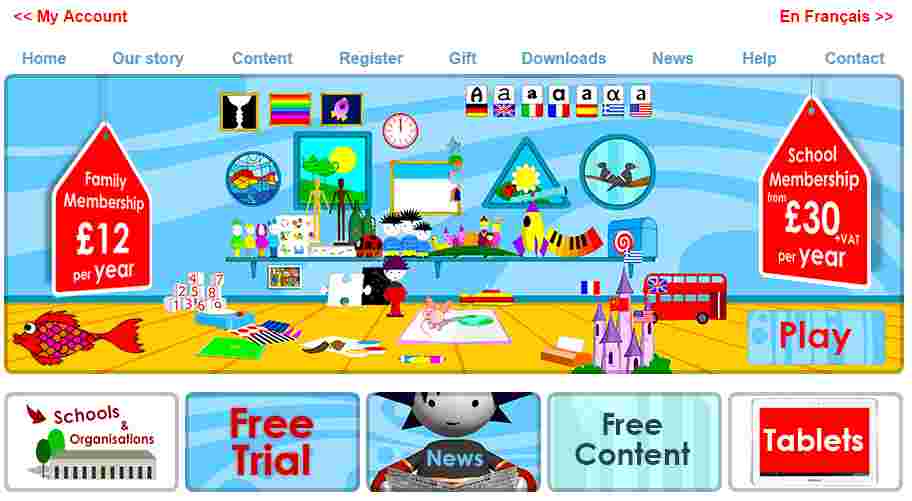 Poisson Rouge is a commercially free international website that provides a platform for the kids to play with the help of their parents. It offers a huge collection of over 300 games, activities and animations with no text. The text-free option helps your kid to find their way through on their own and therefore, learn while they have fun. The webpage design is simple, classy and easy to comprehend.
Price: Free
Website: http://www.poissonrouge.com/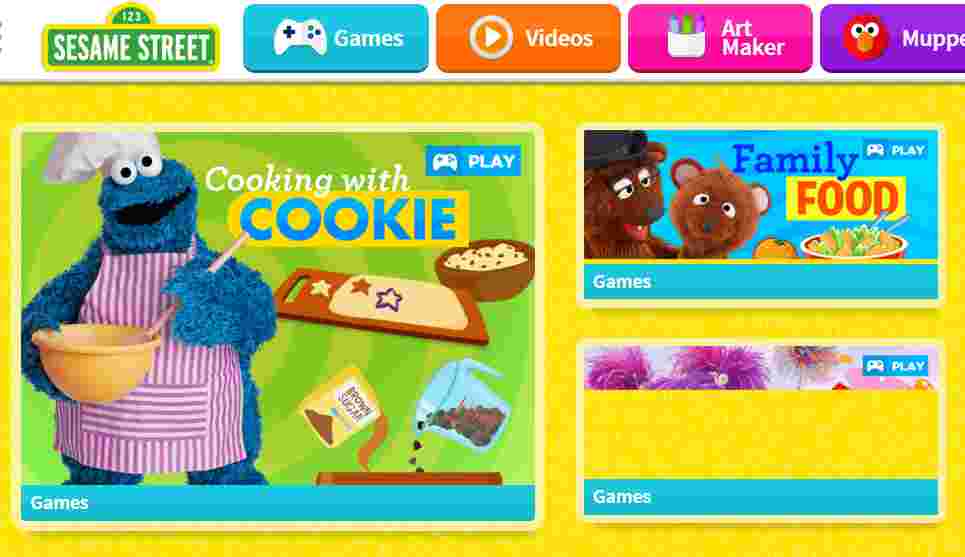 Sesame Street gives your kids access to a pool of free stuff that includes games featuring favorite characters from Sesame Street. It also privides a platform for your kids to learn numbers, shapes, science, letters, music, feeings and more, while they have fun playing games. You can register for free and save your favorite games to have access to them in future. What's more, as each game comes with a "parent tip" that's an offline activity while your child is engaged with the game.
Price: Free
Website: http://www.sesamestreet.org/home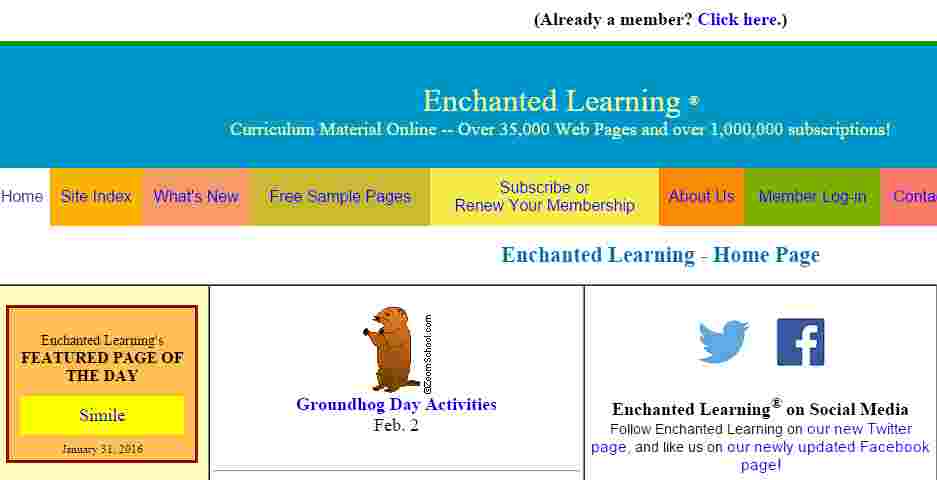 If you want to add to your child's knowledge apart from what they learn in school, Enchanted Learning is the best option for you. Designed for the preschoolers this website helps even teachers and parents to add to their kid's skills. What's cool about this site is that it allows you to take a print out of the activity that your child involves in such as, the holiday projects which can be printed as booklets. The print out feature helps your child to get engaged in activities without even sitting at the computer.
Price: Free (limited version); $20/year for extra material
Website: http://www.enchantedlearning.com/Home.html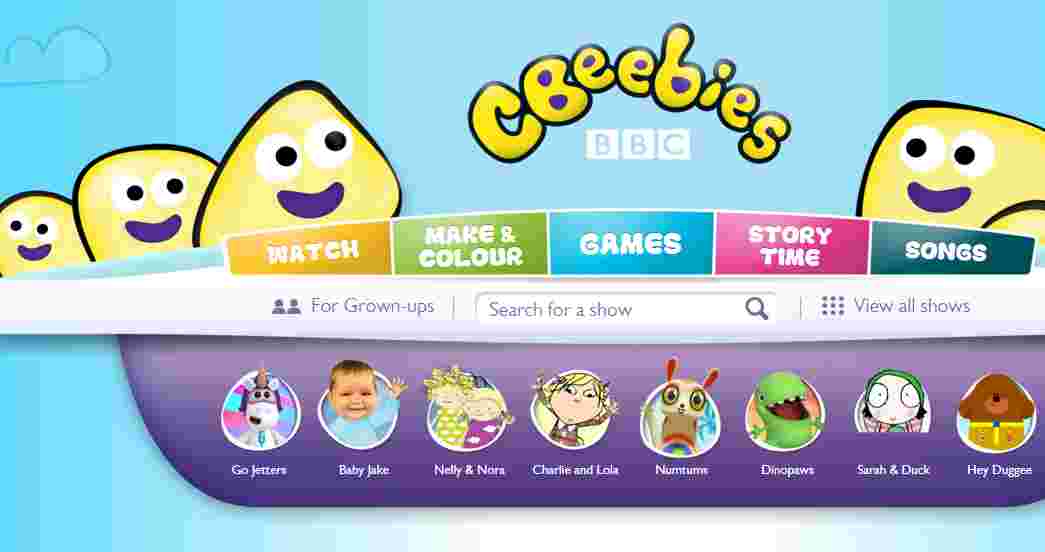 Developed by one of the top news service providers in the world (BBC), CBeebies is the alternative to PBS for kid in United Kingdom. It is a commercially free site that offers interesting games and activities to educate kids below the age of 6 years. CBeebies provides a fun and secured way for kids to learn.
Price: Free
Website: http://www.cbeebies.com/
PBS Kids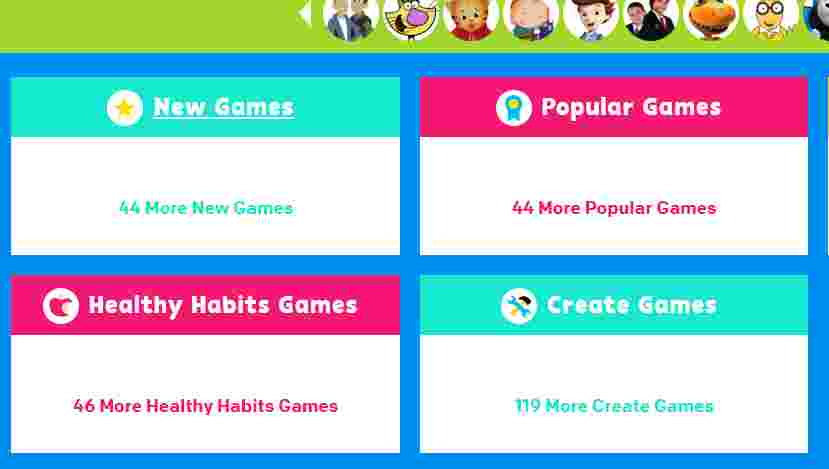 From characters like Elmo and Curious from your times, to the latest Peg and Cat, PBS Kids has all the favorite characters to play with. The games, videos and activities are educational and fun, and also safe at the same time. Print educational stuff for your little ones from its vast library or choose games by your favorite character, latest version or difficulty level, PBS Kids is the perfect platform for your kids educational development.
Price: Free
Website: http://www.pbskids.org/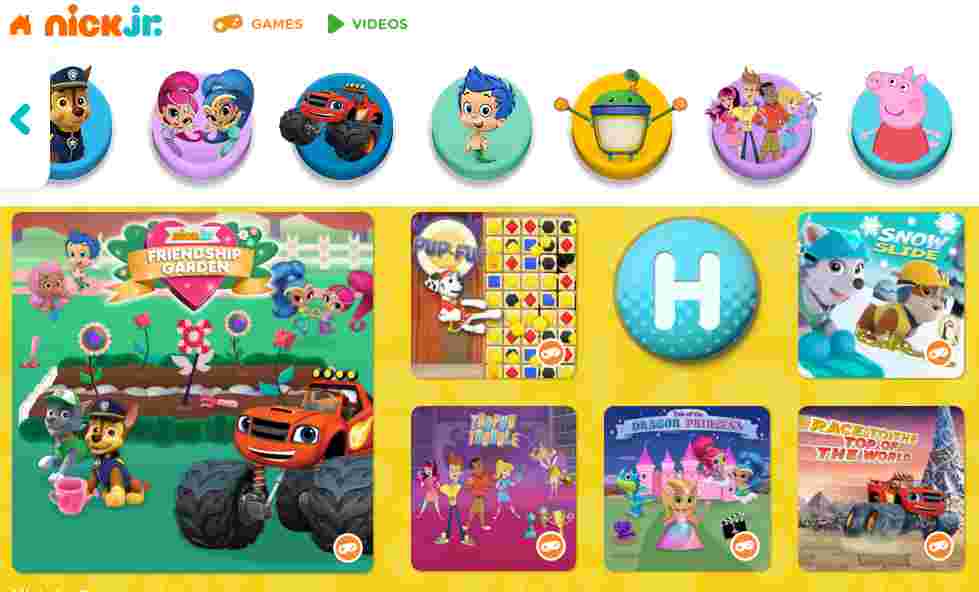 Dive into the world of games, videos and printable stuff with Nick Jr., which lets you play with your favorite characters from the channel such as, Wonder Pets, Dora, Diego, Wow Wow Wubbzy and many more. The site comes with a user-friendly interface that makes game searching an easier task for your kids.It is a commercial site that offers both free and paid content to kids.
Price: Free (limited options); Unlock more features with Paid version
Website: www.nickjr.com/games/index.jhtml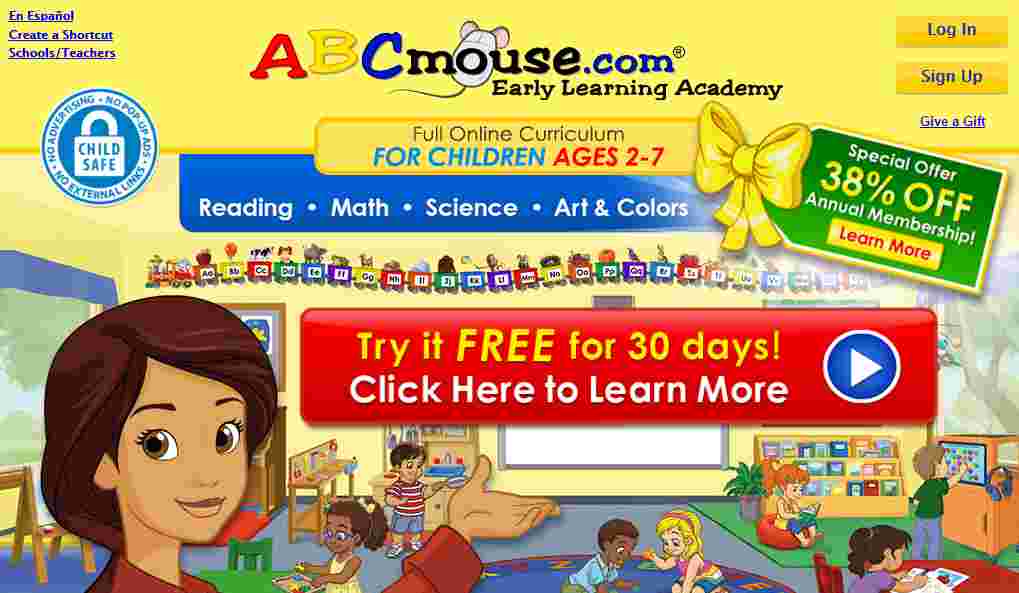 If you have kids between the age of 2-7 years in your home, ABCmouse.com is a complete site for your kid's development. It has a well-designed and attractive looking interface that will instill the learning interest in your kids instantly. From reading or listening to music and books, playing different games to engaging in coloring activity your tiny tots have a lot to learn. The added fun is that the levels can be customized by teachers and experts. ABCmouse.com also lets you track your child's progress.
Price: Free (for the first month); $7.95/month after that
Website: https://www.abcmouse.com/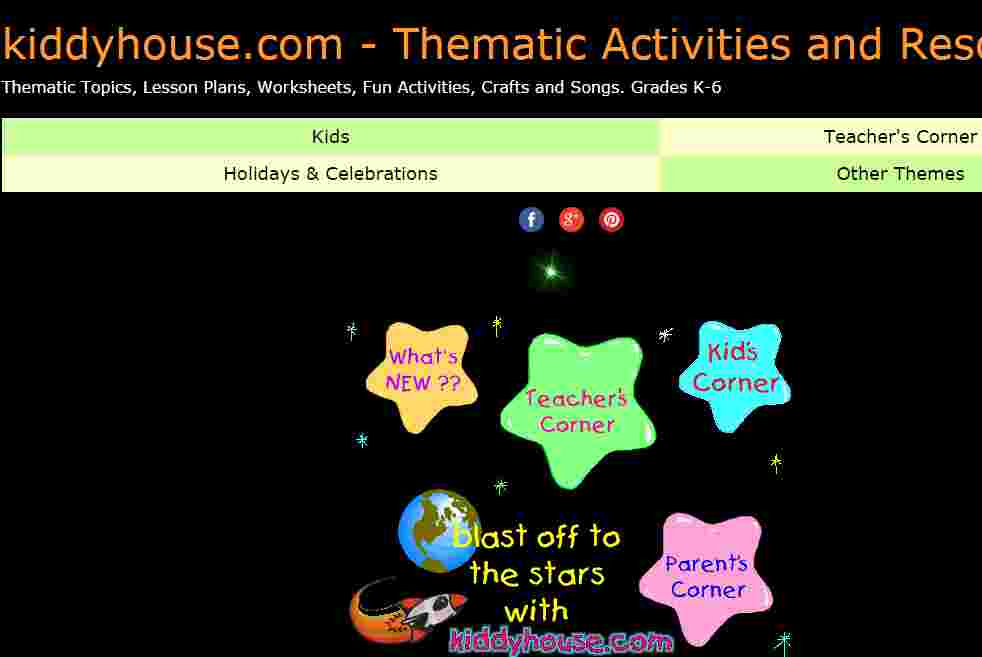 KiddyHouse is a complete educational source for kids, parents and even for teachers. It offers lesson plans, thematic units and clipart for free. The interface is extremely easy to understand with the specific categories listed in a clear manner. You simply need to select the appropriate option from "Teacher's Corner", "Parent's Corner", "Kid's Corner" and "What's New" or from "Holiday Celebrations" and "Other Themes" and get ging with your activities. While they have some really cool themes, KiddyHouse al features interesting activities to promote reading readiness, fun games, printable stuff, stories and more.
Price: Free
Website: http://www.kiddyhouse.com/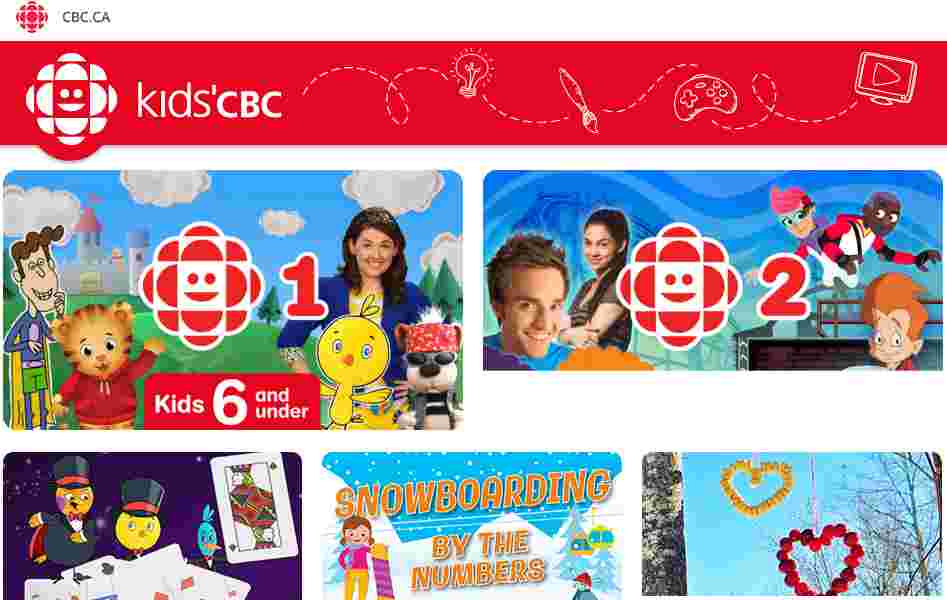 Kid's CBC is managed by a Canadian Broadcasting company which is comparable to PBS Kids. It is comprehensive site that hand holds your kids through learning activities, quiz sessions, counting and enjoyable games for free. Your kids can have fun with engaging games, videos and favorite cartoon characters.
Pricing: Free
Website: http://www.cbc.ca/kidscbc/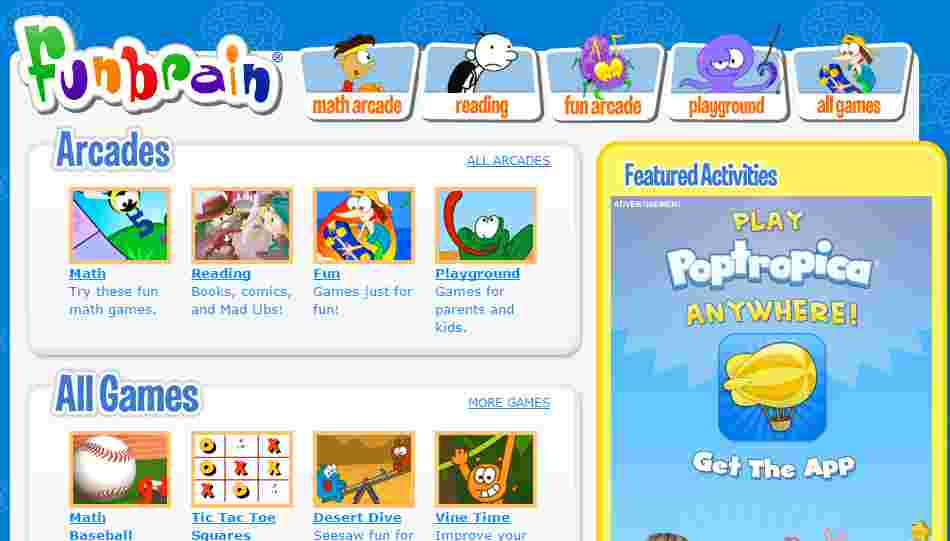 From preschoolers to the ones in higher grade (upto Grade 8), Funbrain offers educational solutions for kids of all age bracket. While your kids can develop reading skills, learn math and read books/comics, they can also have their fun moment with the fun arcade and the games. Games like Math Baseball and Grammar Gorillas will keep your kids hooked to the fun website.
Price: Free
Website: http://www.funbrain.com/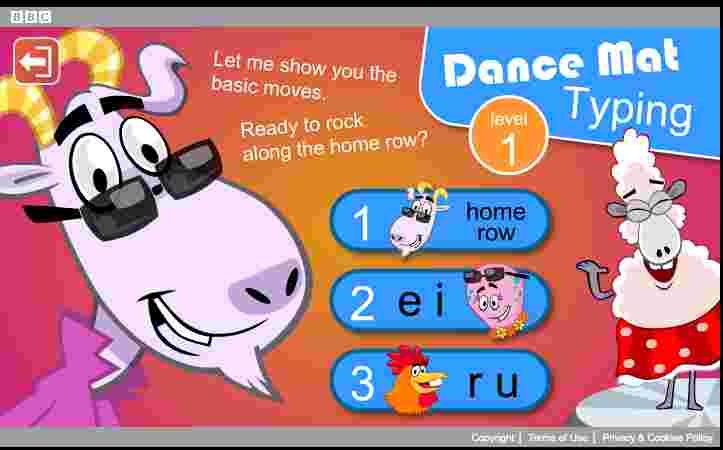 Learning to touch type has never been so fun till BBC came up with Dance Mat Typing, a fun way to learn keyboarding. It helps your kid learn primary computing with ease. There are upto 4 levels that will teach your kids to use the correct fingers and other rules through the fun challenging games to master the basics as they get older.
Price: Free
Website: http://play.bbc.co.uk/play/pen/g8s4pb547b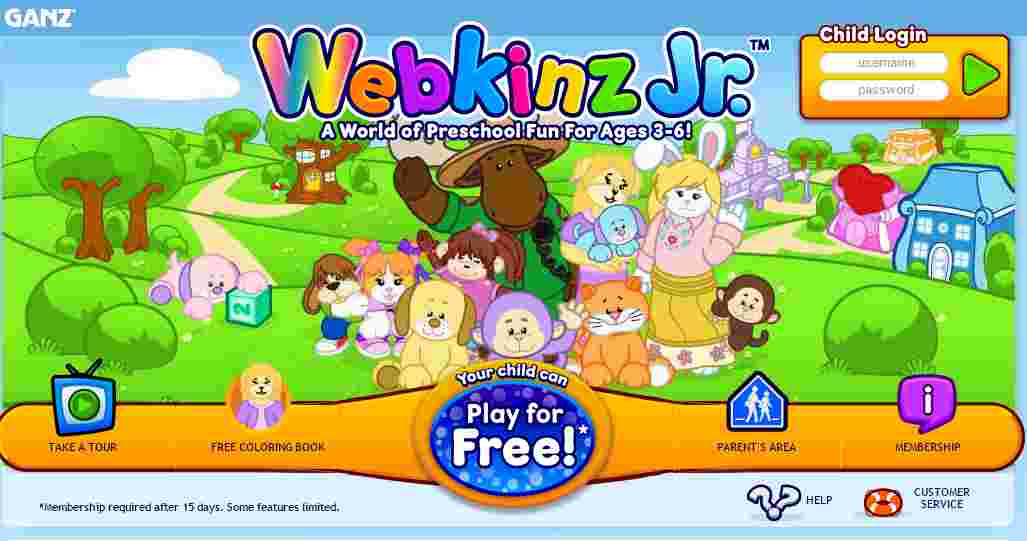 For kids of the age 3 years and up, Webkinz is one of the right places for learning while fun. Bigger kids can have added fun by buying (purchase) a stuffed animal that generates a code for the website where they can take care of the virtual pets, have fun by earning "KinzCash" and then buy apparels for the pets or furniture with it and even play games. Preschoolers can have their share of fun while learning with WebKinz Jr. which is extremely easy to use.
Price: Free (limited features)
Website: http://www.webkinzjr.com/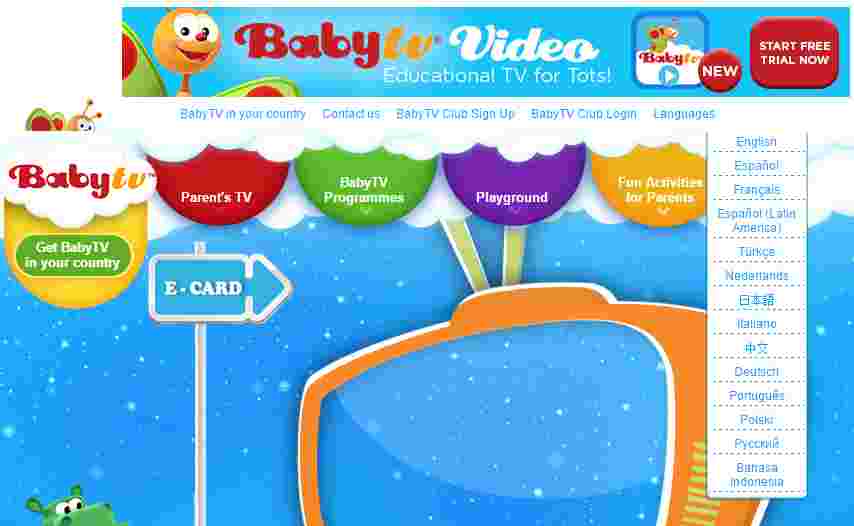 Apart from free fun games helping your kids to learn identify objects or counting, your tiny tots can also enjoy songs and rhymes with lyrics and videos and more for free. While the free stuff is available round the clock, to access the 24-hour television programs you have to pay a monthly fee. Along with kids, the website offers TV programs and fun activities for parents as well.
Price: Free (Limited features)
Website: https://www.babytv.com/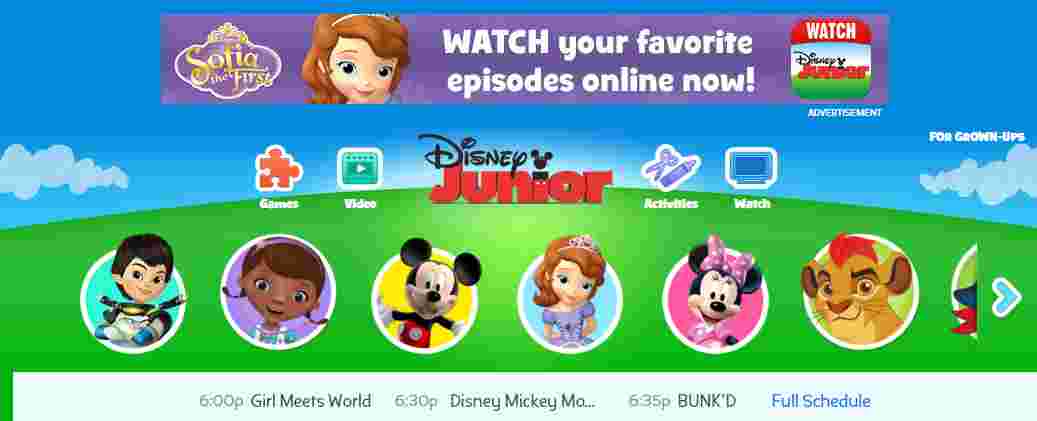 The Disney website targets the preschoolers with many fun games for the kids such as, Mickey Mouse, Winnie the Pooh, Handy Manny, Lightening McQueen and more of their favorite Disney characters. It may be puzzling for many as Disney offers quite a few websites, however, there are two specifically designed for the preschoolers which are free to access. These websites offer games, videos and printable stuff for your kids at no cost.
Price: Free
Website:  http://disneyjunior.disney.com/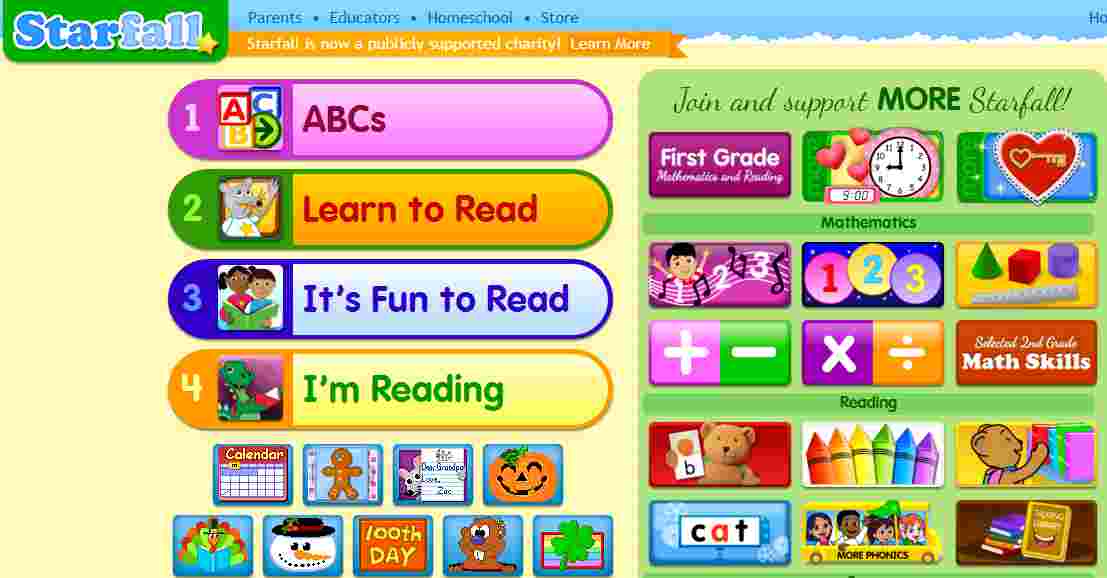 StarFall is a web page dedicated to enhance your kid's reading skills. It welcomes your kids with a colorful interface that's equally easy to navigate. It has a well-organized menu divided into four levels that tells you and your kids exactly what to do. While the reading options are fun that hand hold your kids with colorful visuals, they can also practice math, listen to songs and learn phonics.
Price: Free
Website: http://www.starfall.com/
Agnitus.com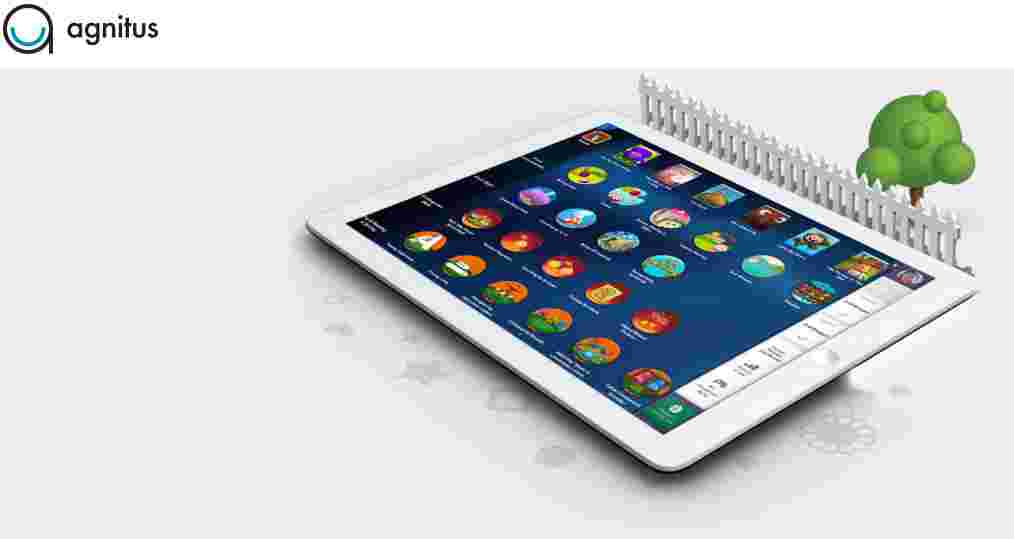 Agnitus.com provides an interesting way of learning to kids with a touchable experience. You simply need a tablet and start the free trial of this app that teaches your kids to read books, size relationships, colors, counting and more. With vivid animations and the touchable option makes it a fun alternative for your kids to learn fast.
Price: Free trial period; starts from $6.99/month
Website: http://www.agnitus.com/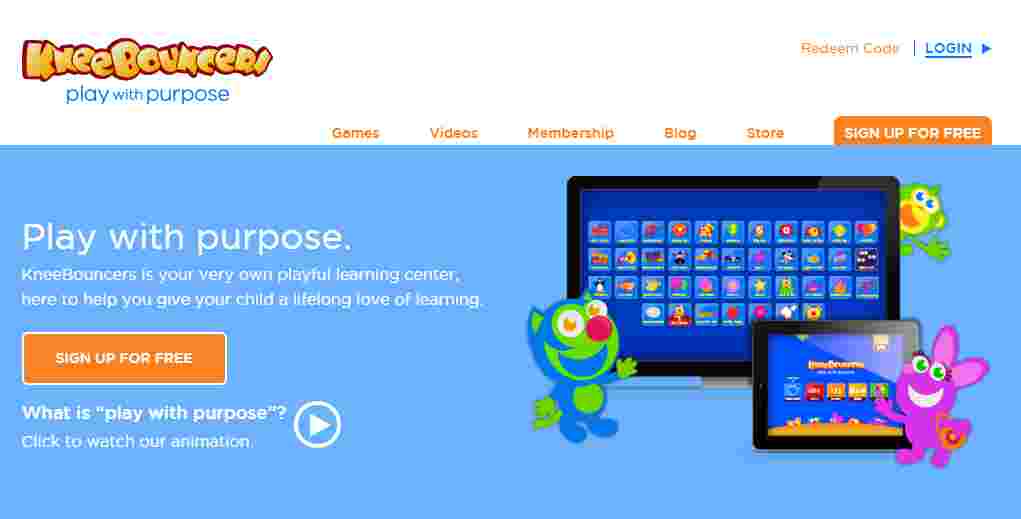 KneeBouncers is another website for the preschoolers that help them learn numbers, shapes, colors and alphabets. They can also get engaged in fun educational games and other innovative games like, bubble popper, choo-choo train, music maker and more. The best part about the website is its colorful interface, large navigation buttons and clear directions for the pictures that help your child to learn with ease. You need to sign up and avail the free trial offer.
Price: Free trial offer; starts from $6/month
Website: https://www.kneebouncers.com/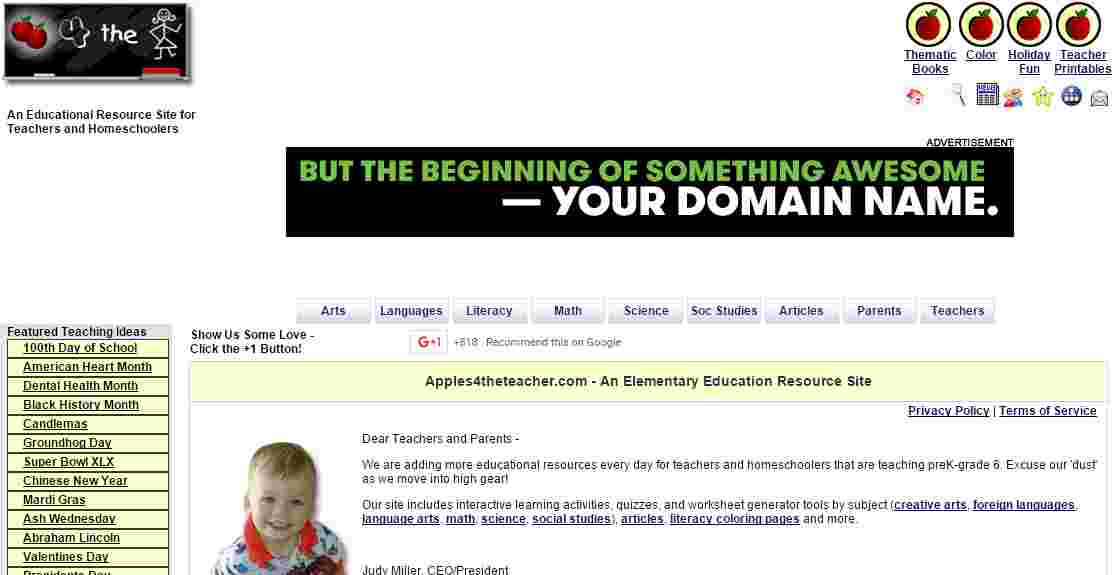 Apples 4 the Teacher is a simple website that features fun coloring pages that can be printed, games, puzzles, crafts, holiday activities and more for the preschoolers. Apart from the kids, it also provides highly researched articles on educational topics for the parents. Create thematic projects with the funky coloring pages and books that contain matter like, Mother Goose Day, Native Americans, Dr. Suess' Birthday and more. The website keeps updating their collection of puzzles with wordfind, crossword and jigsaw at regular intervals which you can send to your contacts in form of ecard.
Price: Free
Website – http://www.apples4theteacher.com/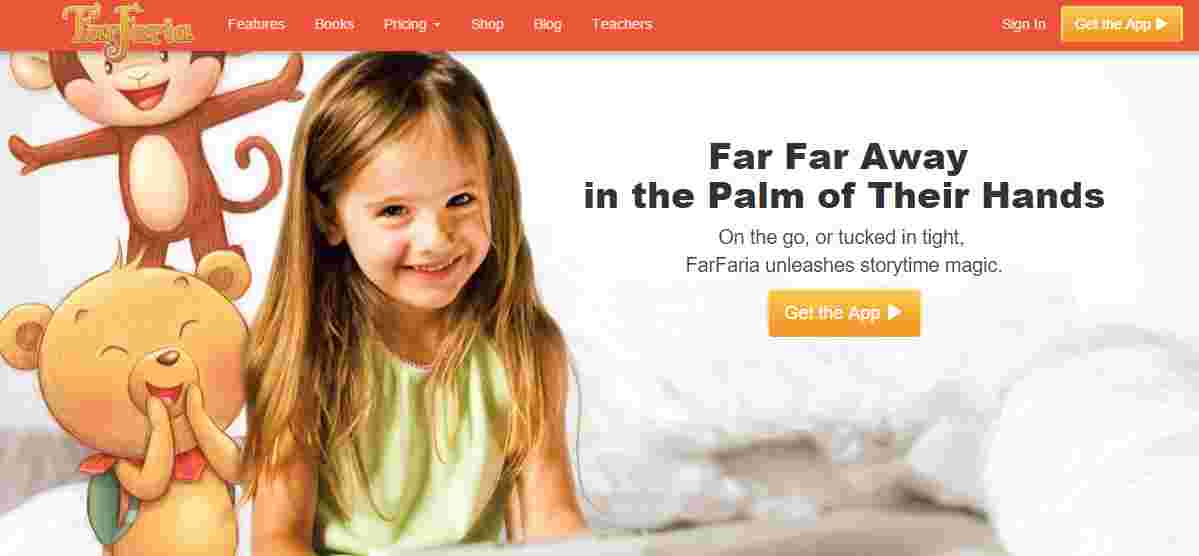 Farfaria is an app that features hundreds of books that includes all new collection of stories for your toddlers. The books are far from the mundane which can be read to your kids anytime, anywhere. Read them something different from what they have been listening till date and they are sure to enjoy the stories at the bedtime. You have to download the app and choose from the 3 plans that they offer.
Price: starts from $4.99/month
Website: https://www.farfaria.com/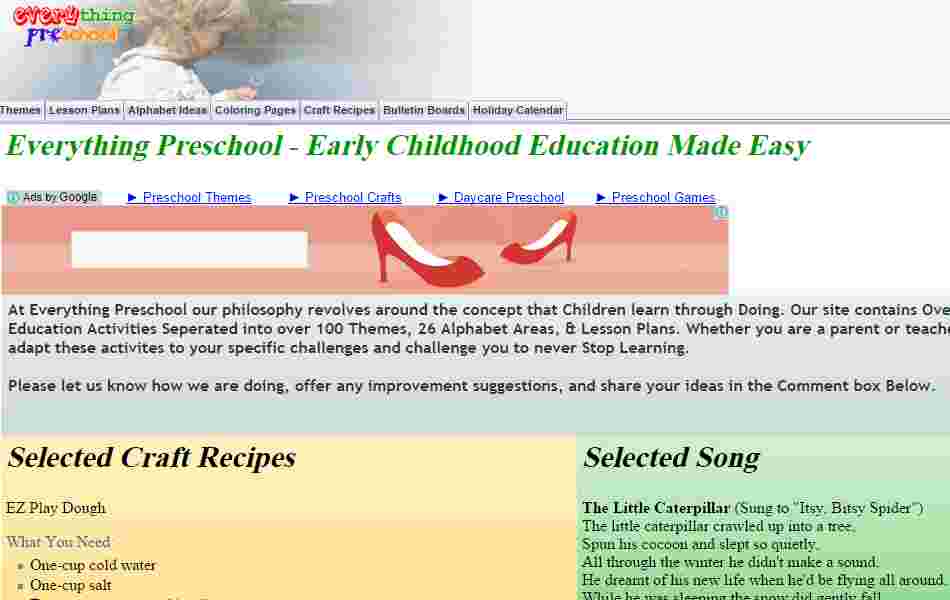 Everything Preschool is just the right place for the basic learning and is extremely handy for both who want to add to what's being taught at the school and also for homeschooling. It offers more than 30,000 educational activities for the preschooler that is dispersed over 100 themes, 26 alphabet zones and even lesson plans. And the recipe is just so innovative with recipes from silly putty, and goo clay to even crayons and many more. So, if you have a creative kid at your home, everything preschool is the perfect destination with options like, songs, coloring pages, crafts, etc.
Price: Free
Website: http://www.everythingpreschool.com/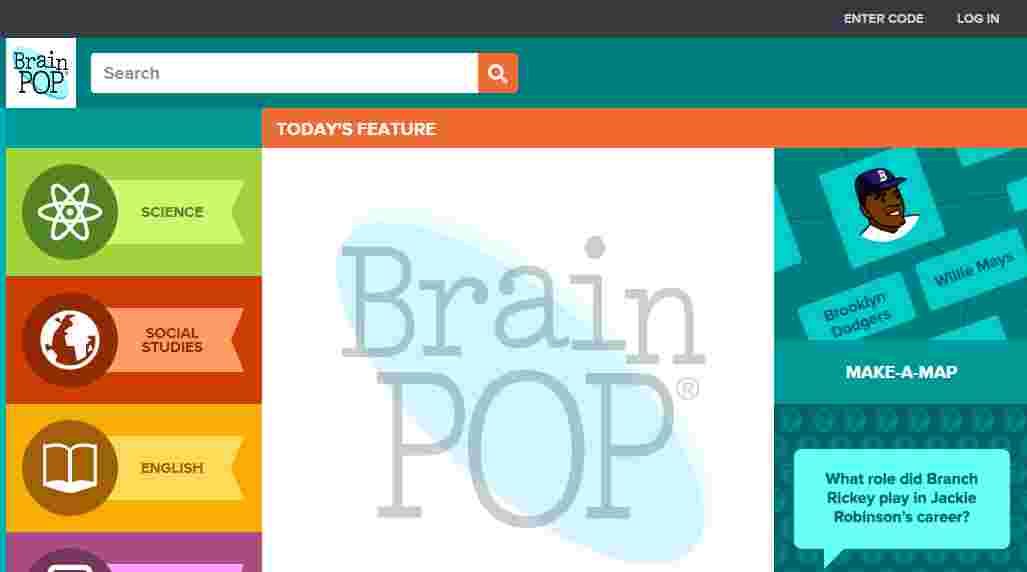 With some cool animations on play, BrainPOP makes it fun for the kids to learn science, math, social studies, English, arts & music, health, and tech & engineering. Whether for individual learning or in a classroom, it brings virtual learning to life. While the plucky robot and his friends take you through the subjects, your tiny tots also learn concept mapping and have fun with the free stuff.
Pricing: Free (limited features); Different pricing for subscription
Website: https://www.brainpop.com/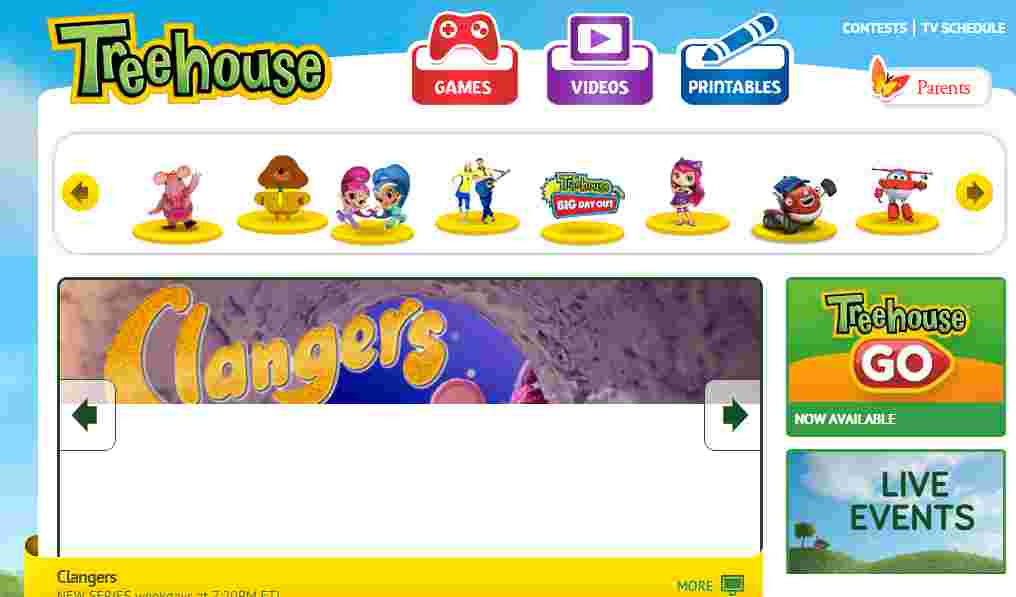 One of the easiest to navigate and interesting to play, Treehouse TV offers some extremely amusing games for the preschoolers. These games feature all different types of kid's favorite TV characters. You simply need to click on the character you like the most and it will give you a list of videos, games and coloring pages related to the same. The app features both fun and educational games at the Treehouse TV that keeps your kids engaged in something constructive for the entire day.
Price: Free
Website: http://www.treehousetv.com/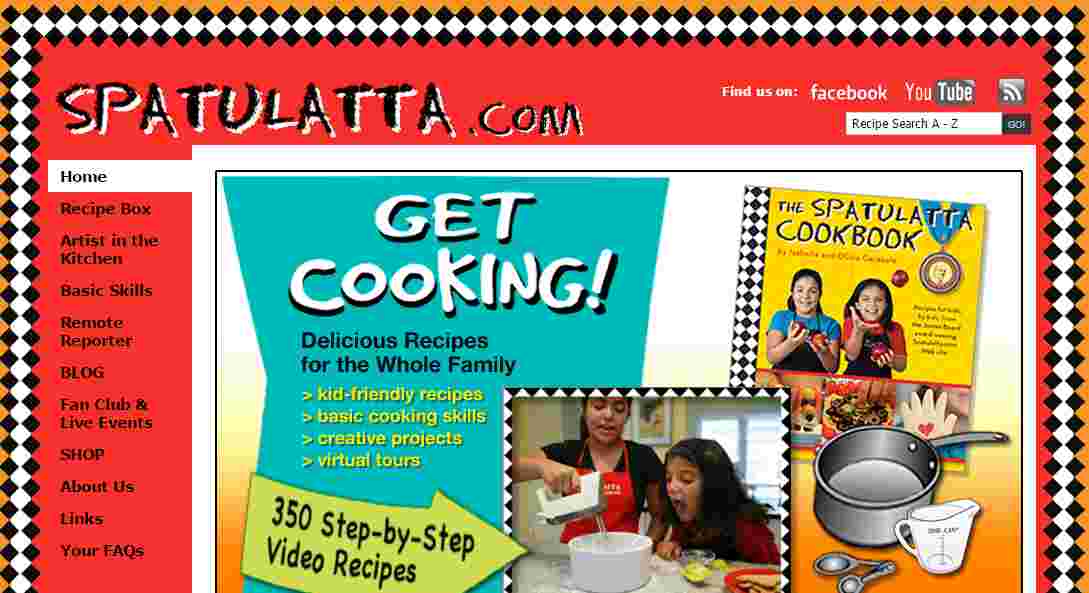 As the name suggests, Spatullata is a website that teaches kid the basics of cooking. It makes cooking fun for the preschoolers and inculcates the passion for experimenting with different food stuff (vegetables, foods, meat, chicken and egg). The website not only teaches the basics, but also includes kids-friendly recipes, virtual tours and creative projects that turns kitchen a fun zone for the kids. While they learn how to be creative in cooking, they also understand the importance of each food item and its benefits.
Price: Free
Website: http://www.spatulatta.com/
Curious World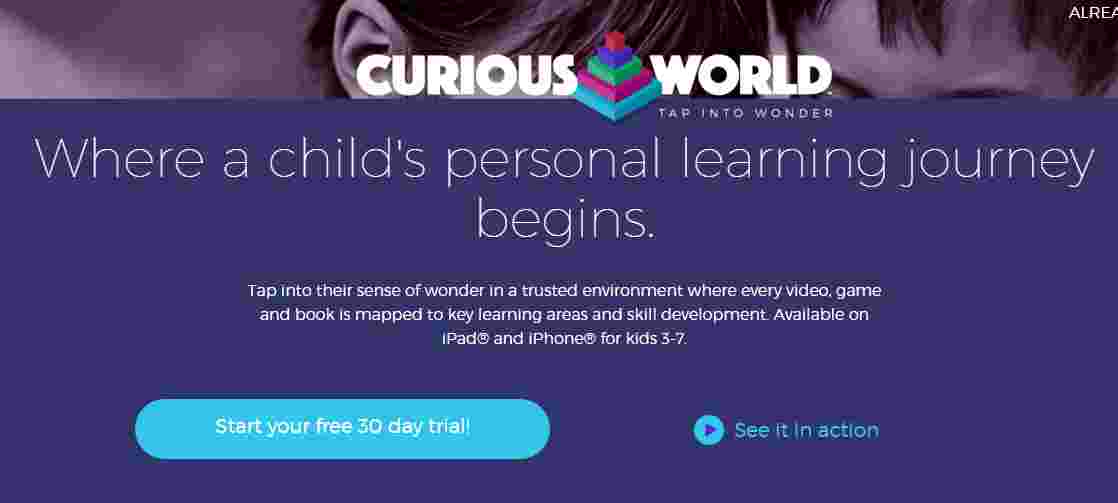 A Houghton Mifflin Harcourt offering, Curious World is developed to nurture kindergarten kids. From imbibing themwith the willingness to read, teaching them math to help them develop social skills, Curious World does a pretty good job in shaping up your tiny ones. Flashcards is one of the amazing feature of this website that enables you to choose the subject you want your kid to learn, by simply selecting your child's age and criteria from the pull down menu. Now, let your kids have fun doing the activities at any place or time.
Price: Free (limited version); $10/month
Website: https://curiousworld.com/
Fischer-Price
It's not just about toys; Fisher Price offers more than that with their dedicated website for kids and all for free. From counting, rescue heroes, little people and dinosaur to makeover there are many more such options to keep your kids engaged. You can also print the coloring pages and ask your kids to fill them with appropriate colors. Although few educational games, it offers many games for your kids including infants and toddlers.
Price: Free
Website: http://www.fisher-price.com/en_US/internationalwebsites.html