Recently Indian e-retailer Flipkart announced its maternal leave policy which was awesome. But it is not the first technology related company to do so. Google has been famous for doling out some of the greatest employee perks. Here is a list of some of the great employee centric policies that various companies have adopted from time to time.
Free haircut session at Google
For some it might not seem that much, but keep in mind that services in USA are really costly compared to some of the third world countries. This serves a double purpose, providing a costly service free of cost to the employee and minimizing the time wastage of the employee by keeping them in the campus for the organization.
Other perks include overflowing food pantries, bocce courts, bowling alleys and gyms.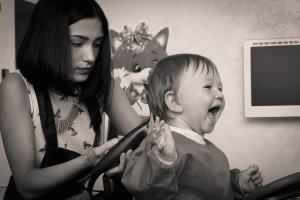 Maternity leave policy for women employees at Flipkart
It includes:
A. Extended maternity leave of 24 weeks (180 days)
B. Four months of flexi-working hours with full pay
C. If needed, one-year career break without pay
Please bear in mind the statutory requirement for maternity leave is 12 weeks.
Parental benefits at Facebook
While the recent announcements by Flipkart are great, did you compare them with the one offered at Facebook. Any employee, who has become a parent (father or mother) will get 4 months of paid time off that they can avail anytime in the first year of their child's life.
USD 4000 for baby expenses and USD 3000 a year in babysitting expenses
Razor scooter at Dropbox
Employees at Dropbox are provided with Razor scooter to help them move around the office faster. What an awesome scenario it would be.
Doughnut Day Thursdays at shopkeep.com and Pizza Fridays at overit.com
Gaming of a different level at killerinfographics.com
The company has added a "climbing wall and 2 kegerators with locally brewed beer" for employees to enjoy at any time.
Physical therapy and acupuncture at Cisco Systems
Cisco's LifeConnections Health Center is more than just a fitness center; it also offers primary care, physical therapy, and acupuncture.
Table Tennis at Quora
It is not just any table tennis lesson. The lessons are with U.S. national team's table tennis coach
Death benefits at Google
Surviving spouse gets 50% of the salary every year for the next 10 years
Forbes published an article listing all the benefits.
Perks offered to interns at Imo.im
Two way flight tickets all expense covered for an interview
Two way flight tickets all expenses covered for the internship
Gym membership at Equinox
[Update: August 12, 2015]
Parental leave policy at Netflix
Just when I was going all gaga over the various parental leave policies offered by various organizations, Netflix has up the ante by announcing its parental leave policy. Under this policy a parent can take as many leaves as he/she desires during the first year or the child birth or adoption. Did you notice how they have included adoption also in their fray.
Netflix to other organizations- Your Move, baby !
If you know of any other awesome perks offered to the employees by an organization then please leave a comment below.